Anaal Nathrakh
Cyber Black Metal - United Kingdom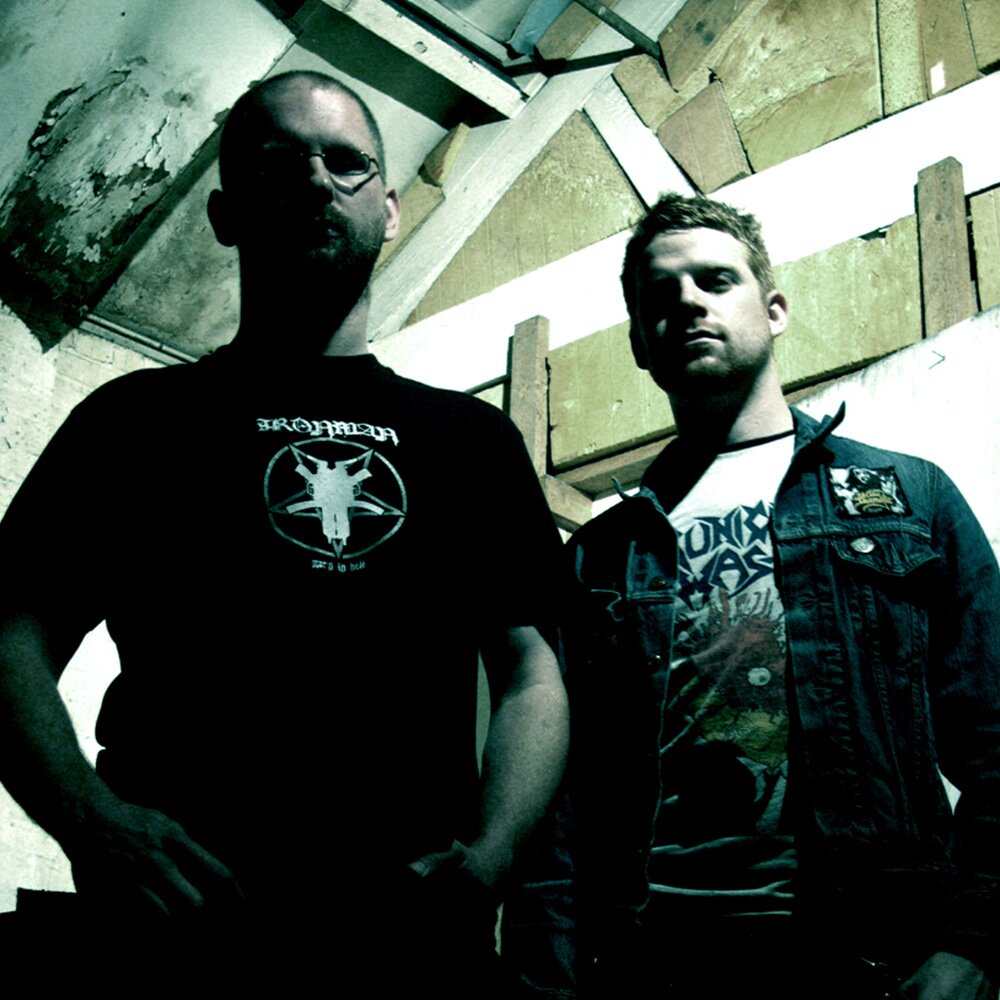 ANAAL NATHRAKH was created for one purpose – to be the soundtrack for Armageddon, the sounding essence of evil, hatred and violence, the true spirit of necro taken to its musical extremes. It has never been subject to hype, never been a vehicle for personal promotion, and never claimed anything it couldn't deliver musically.
There were two demos (1999), both demos were well received, and eventually Leviaphonic Records offered to package them on one CD called "Total Fucking Necro", resulting in sales of CDS to people all over the world, from Europe and America to South America, Asia and beyond. Underground radio airplay and some rave reviews followed, with people grasping the raw, violent feel that drove the music. The band have also been successful throughout the internet, reaching the top 5 in the www.mp3.com Black Metal chart with a total of over 30,000 song downloads. With praise coming from no less than MAYHEM themselves for their terrifying rendition of "De Mysteriis Dom Sathanas", ANAAL NATHRAKH is surely a band to be taken seriously.
Finally the necrotic atom bomb dropped… ANAAL NATHRAKH set loose their debut album "The Codex Necro" on cult UK underground label Mordgrimm. The list of accolades grew – Album of the Month in Terrorizer magazine, … The new asshole torn by "The Codex Necro" was next brutally fucked with the release of "When Fire Rains Down From The Sky, Mankind Will Reap As It Has Sown", a mini album of apocalyptic nihilism featuring guest appearances from Seth and Attila from ABORYM and the legendary MAYHEM, among others. Again, this CD was named Terrorizer Album of the Month along with accolades in many other publications. Released at virtually the same time on another cult UK label, Rage of Achilles, was "Total Fucking Necro", a CD of the band's 2 demos packaged as one. The latter was even picked up on by legendary BBC Radio 1 DJ John Peel, with ANAAL NATHRAKH eventually being asked to take part in a session at the BBC's studios in London, which was broadcast across the UK and through the internet on December 16th, 2003.
This national form of radio oral rape coincided with the drawing together of contract negotiations which had been ongoing for much of 2003. Early in 2004 a deal was signed between ANAAL NATHRAKH and Season of Mist. Given what was likely to be produced, this was not a cause for celebration.
In late 2004 the result of this deal coalesced in the form of the album "Domine Non Es Dignus". Described by Terrorizer as "An all-out crisis, a breakdown taking the shape of a downward spiralling into a pit of despair […] the archetype of the curse of Toth, the trials of Job, and the existential paranoia of Kafka." The combined power of a more mature, focused, chaotic and grimy ANAAL NATHRAKH and the increased worldwide reach of a bigger label was intended to hurt people. And hurt people it did…
Following an overwhelmingly positive reaction to "Domine Non Es Dignus", BBC Radio 1 again requested that the band perform a live session for national broadcast. The idea of a pseudo-live automated recording was dismissed in favour of a full line-up, and so the beings known as Ventnor, Chemical Nova and Embryonomous (aka Shane Embury of NAPALM DEATH) were drawn forth along with the first recorded appearance of human battering ram Nick Barker (ex-CRADLE OF FILTH, ex-DIMMU BORGIR, etc) in some time. This and the previous Peel Session were then included as bonus tracks on re-releases of "The Codex Necro" and "When Fire…" through Earache Records.
In December 2005, ANAAL NATHRAKH took the decision to build on this BBC session performance and bring their hate fuelled mayhem to the stage. With a full line-up bolstered this time by the appearance of not only friend and long time collaborator of the band Ventnor, and the return of Shane Embury, but also fellow NAPALM DEATH blast god Danny Herrera, shows were played in London (courtesy of Terrorizer's annual party) and the band's home town Birmingham, England.
Finally, in 2006 the band took once again to their Necrodeath studios and brutalised their way through a new album. Featuring guest appearances from Attila Csihar and Shane Embury, the results of the brimstone and blood spattered walls became known as "Eschaton". "Eschaton" refines further the post-"Domine Non Es Dignus" ANAAL NATHRAKH sound, with even higher epic soaring contrasting with a return to the coruscating insanity of pre-Domine recordings. An electrifying shot of pitch black adrenaline, "Eschaton" will appear in shops via Season of Mist on October 16th, 2006, and – who knows – maybe more live appearances will follow…
In 2007, fourth album "Hell is Empty and all the Devils are Here" was unleashed. It appeared as an even blend of mechanized death metal, bleakly epic melody and the preposterously violent black metal of "The Codex Necro". Multi-instrumentalist virtuoso Mick Kenney / Irrumator has stepped it up again with an even more diverse and surprisingly infectious exhibition of hyper-intense riffing as well as absolutely nailing some tastefully brief solos. An absolutely jaw-dropping performance of Dave Hunt/V.I.T.R.I.O.L, there is no doubt in my mind that this man is one of the best metal vocalists of all time. "One of the greatest metal acts of our era. F*cking buy this!" – MetalReviews.com
Line-up:
V.I.T.R.I.O.L. : Vocal
Irrumator : Instruments
This band is no longer active on Season of Mist.