Dagoba
Aggressive Modern Metal - France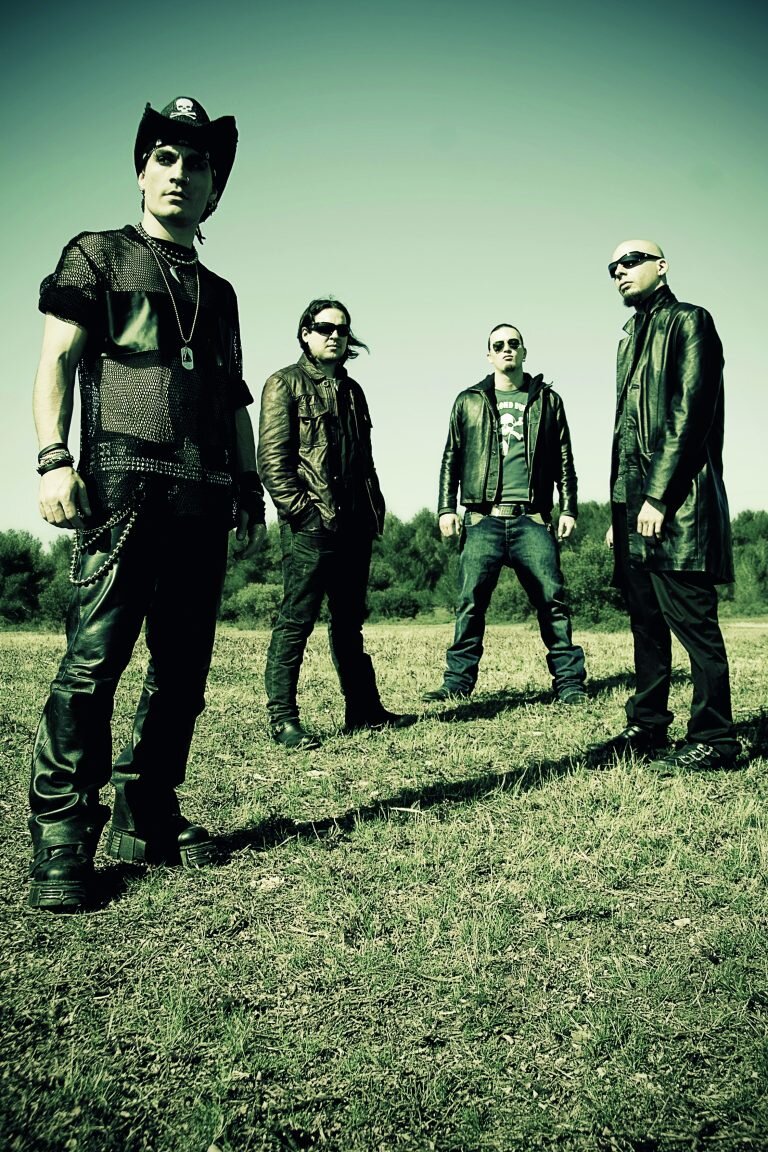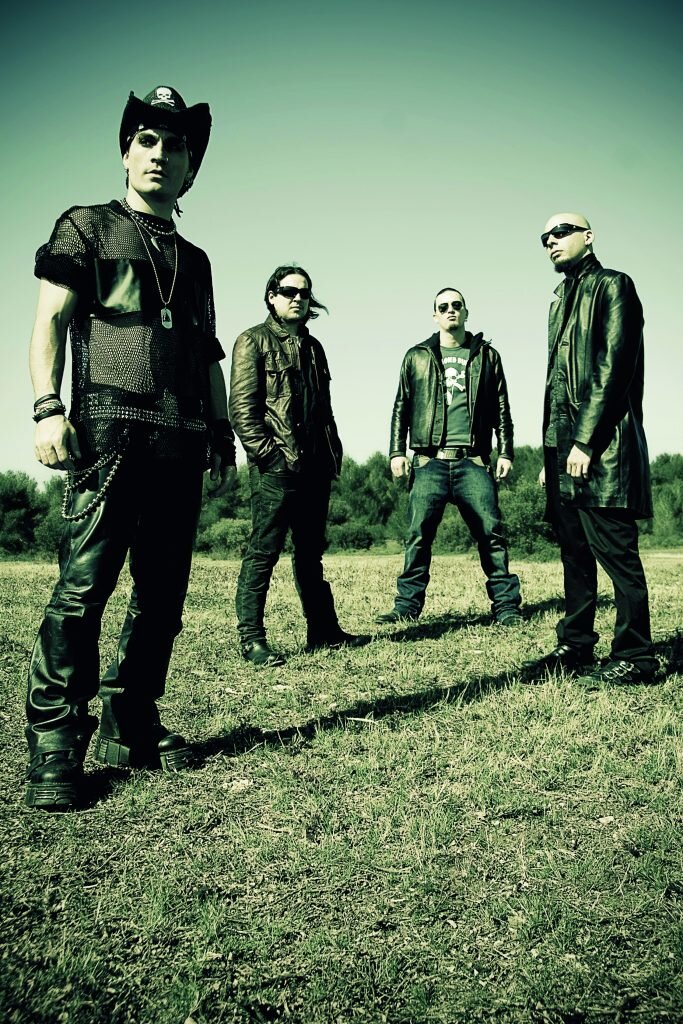 "Face the Colossus"! Behold this giant fighting machine. Hear the mighty humming of its powerful engines. Feel the ground shake which each new step this monster takes. Fear its massive armament. Delight in the glorious beauty of this marvellous titan.
DAGOBA have excelled themselves with "Face the Colossus"! On their third album, the French come crushing down like a ten-ton hammer. DAGOBA unleash the full fury of their fast and furious riffing crossbred with a pounding groove and surprisingly emotional passages. Their new songs are full of feelings, but never fall down into the whiny attitude of fashionable Emocore. DAGOBA chose to combine the revolutionary spirit of their hometown Marseilles with the attitude of Modern Metal. They expand on the theme of sheer force, which DAGOBA had already adopted in their early songs that still revealed influences like Pantera, Machine Head and Fear Factory as well as Death and Black Metal.
It took DAGOBA only six years to rise into the leading ranks of New French Metal. Their claim for the throne is now only contested in friendly competition by Gojira. When vocalist Shawter decided in September 2000 to revamp the line-up of his old band due to a lack of motivation from the others despite having gained an opening slot for Rammstein, he was looking for musicians with ambition, talent and dedication. Luckily it did not take him long to find hard-hitting drummer Franky, a miracle in precision. Pounding bass-man Werther joined as well as riff-machine Izakar on guitars. Bursting of creativity, the newly born DAGOBA released their first 6-track EP in November 2001 and quickly gained recognition by the media all over Europe.
With the aim of "turning violence into energy and emotion", the French recorded their self-titled debut early in 2003. With the mixing done by Dave Chang (Stampin' Ground, Linea 77, Orange Goblin) at Philia Studios in Oxford "Dagoba" took the metal-world by storm. The fierce dynamics and stainless riffing of the quartet surprised fans and press alike with Rock Sound summing up the consensus in one phrase: "DAGOBA crushes everything and leaves no one alive!"
Following up on their instant success, DAGOBA embarked on an extended tour that took them out on the road nonstop from August 2003 until December 2004. Of the many highlights on this journey, the opening slots for Machine Head in Brussels and Fear Factory in Amsterdam are standing out. Thousands of people gathered at the Dour Festival in Belgium (2004) to see DAGOBA perform with only one album released.
Having met with fast success, the French were ready for the next big steps in their career. In 2005, DAGOBA signed a deal with Season of Mist just before opening for Korn in Southern France. With the intention to intensify and enlarge their sound, the band chose famed producer Tue Madsen (Mnemic, Hatesphere, The Haunted) for their next recording. The Dane immediately sensed DAGOBA's originality and regarded them as "special" and able to catch his "attention from the first moment with their very well played and very dramatic material".
When "What Hell Is About" hit the shops early 2006, the album turned quickly into a bestseller. Press results were even more raving than for their previous release. Backed by fans and praise alike, DAGOBA were invited to perform at many major European festivals and to play before the legendary Metallica of whom the French are big fans themselves. "What Hell Is About" set the course for the band's future. They had honed their skills as musicians to perfection, developed a heavily organic sound of their own and proved to be brilliant songwriters.
Not content with their enviable position in the fast growing new wave of French Metal the band decided to collaborate once again with renowned producer Tue Madsen for "Face the Colossus". As a close-knit team, DAGOBA and Tue created an even more monstrously massive, but still clear and crisp sound that was adapted for each song individually. Displaying their finest songs ever, DAGOBA are now ready for the next big step in their rocketing career. Dare to "Face the Colossus"!
Line-up:
Shawter : vocals/machines
Izakar : guitar
Werther : bass
Franky : drums
This band is no longer active on Season of Mist.