Dying Fetus
Death Grind - United States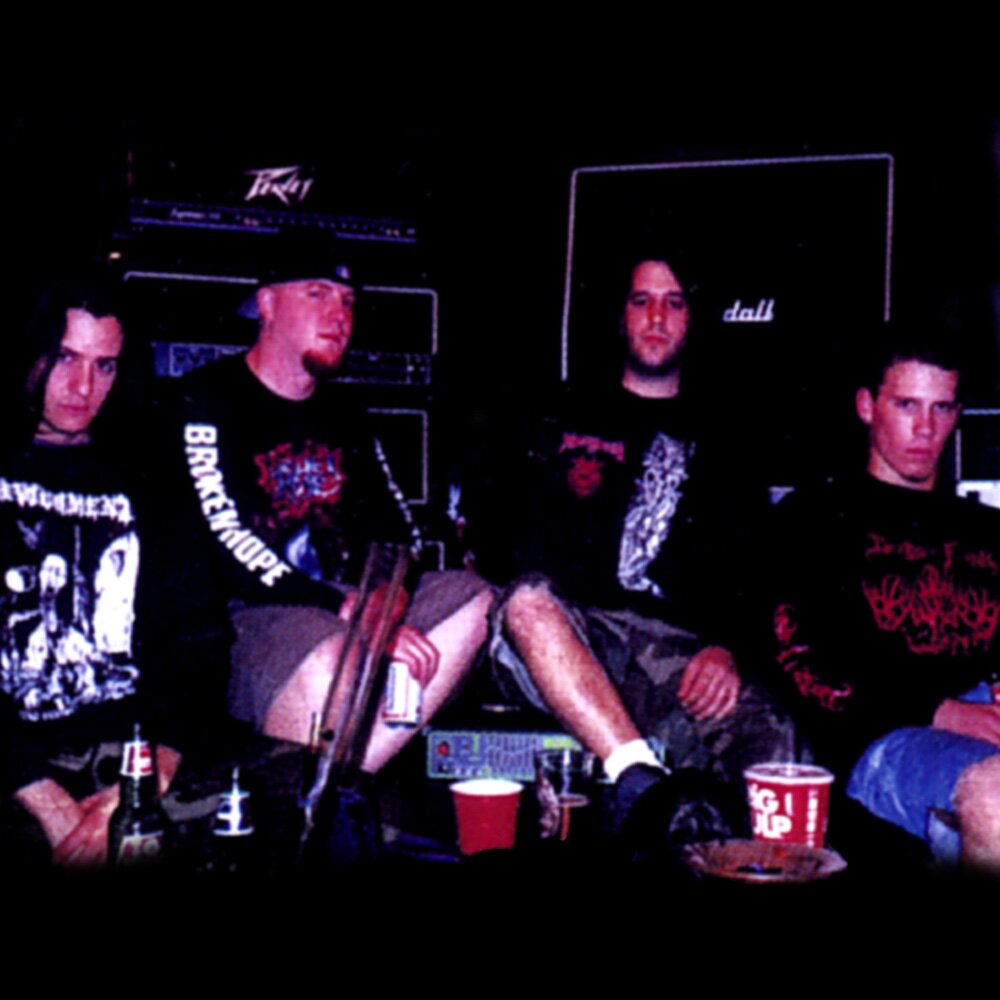 Dying Fetus formed in late 1991 in Upper Marlboro, Maryland, by John Gallagher (guitar, vocals) and Jason Netherton (bass, vocals). The band began in earnest when the pair met up with guitarist/vocalist Nick Speleos in 1992. During a year of practicing it was decided that Gallagher would fill in on drums until a proper drummer was found. The writing of this period resulted in the 1993 demo "Bathe In Entrails". In late 1993, the band found drummer Rob Belton, as well as guitarist Brian Latta, who replaced the departed Nick Speleos, which also thrusted John Gallagher back into the role of guitarist and vocalist. Together the new four-piece line-up recorded the "Infatuation with Malevolence" demo in early 1994, later released together with the first demo in 1995 as a compilation on California Indie label Wild Rags Records. Songs included all tracks from both demos as one CD.
In 1996, the band released their first album, "Purification through Violence", on short lived Illinois label Pulverizer Records. The album marked a further refinement of the band's developing sound of death metal riffing, combined with hardcore inspired breakdowns/mosh riffs, over seven original songs, and one Napalm Death cover, "Scum". Drummer Rob Belton left and the band was joined briefly in 1995 for a year by drummer Mike Rutherford, with whom they performed live, yet never recorded with.
With no promotion and no label, Dying Fetus toured off and on, sporadically, for 4 years straight starting in summer 1996 with their first full US tour alongside Kataklysm and Monstrosity, with the first appearance of future drummer Erik Sayenga as drummer replacing Casey Buckler. However by 1997, Erik Sayenga had left the band, and after a short Texas tour in May 1997, drummer Kevin Talley joined full-time in the summer of 1997. At this point, the band had caught the attention of German indie label Morbid Records, who signed them early in 1998 for a one-album deal. Almost immediately afterwards, the band released their 2nd album, "Killing on Adrenaline". The technical guitar riffs took off on this release, a trait that would evolve and progress even more on later albums. Most songs of the album mostly follow a regular theme about the downfall of the American Government. "Kill Your Mother/Rape Your Dog" was a deceptively-titled joke-song. This album continues DF in their original gory direction.
Line-up:
John Gallagher : Vocals, Guitar
Brian Latta : Guitar
Jason Netherton : Bass, Vocals
Kevin Talley : Drums
This band is no longer active on Season of Mist.
Available territory: North America.