Penumbra
Gothic Metal - France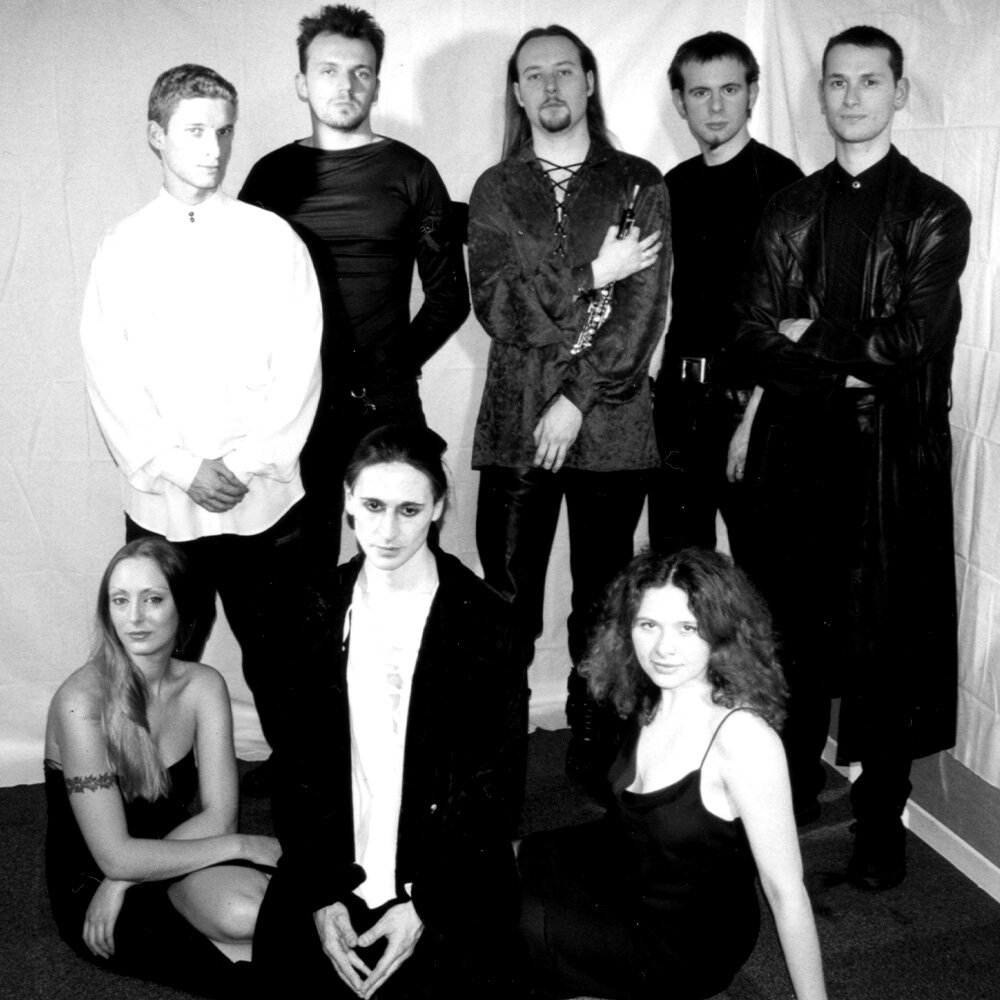 PENUMBRA was founded in 1996, by Dorian (guitars) and Jarlaath (vocals, oboe) who both felt classical music had to be a more important influence in metal music. After several months of working together and completing the line-up, PENUMBRA was already asked to open for well-known French acts like Misanthrope.
With seven musicians playing in the band, PENUMBRA recorded their 1st album "Emanate" to gain the interest of the record labels. The band received quite some offers, and signed to the up and coming Serenades Records, Last Episode. "Emanate" was released in 1999 and received excellent reviews, especially in Germany. PENUMBRA was invited to play at some of the biggest Goth festivals like Wave Gothic Treffen and Z7.
Realizing that the visual aspect of PENUMBRAs shows plays a very important role, its shows are completed by theatrical effects like costumes, masks, pyrotechnic stakes, and more.
In 2000, PENUMBRA and Seranades Records parted ways. Several members – professional musicians, hired by the band – then left the group. The core however decided to continue and new talents were added to the line-up. PENUMBRA recorded a three-track demo and concluded a record deal with Season of Mist.
The recording of the second release, "The Last Bewitchment", took place at different locations in order to work with a choir and a classical string quartet, while the mixing was done in Sound Suite with producer Terje Refsnes (Sins Of Thy Beloved, Tristania, Carpathian Forest) to optimise the sound. After a successful French tour supporting Within Temptation during April 2002, PENUMBRA played several shows in The Netherlands.
After the satisfying cooperation with Terje Refsnes for "The Last Bewitchment", PENUMBRA decided to record its third opus "Seclusion" entirely in Sound Suite. While Kyrsten sang during all live shows, for "Seclusion" PENUMBRA decided to work again with their former female vocalist, Anita Covelli, and Arathelis joined the group to play the drums.
"Seclusion" includes Irish bagpipes, flutes, let hear traditional Bulgarian melodies, and have a choir of eight, ranging from baritone to soprano. Like "The Last Bewitchment", this album tells the story of the love quest between the angel and the mortal, though a new adventure begins…
Line-up:
Agone : bass
Asphodel : female vocals
Arathelis : drums
Loic : guitars
Jarlaath : vocals, oboe
Néo : guitars
Zoltan : keyboards
This band is no longer active on Season of Mist.