1349 – Massive Cauldron Of Chaos – September 12, 2017
Posted on September 12, 2017
More information about Massive Cauldron Of Chaos
Norwegian black metal tyrants 1349 have announced new U.S. dates surrounding this year's Ozzfest. 1349 will be touring the South in support of their latest release 'Massive Cauldron Of Chaos'. The band will play as main support of KREATOR on select dates. A full list of confirmed shows can be found below.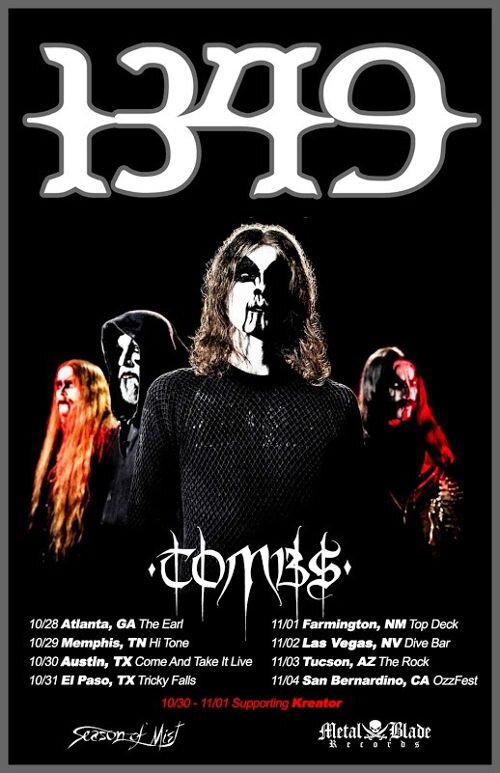 1349
28 Oct 17 Atlanta, GA (US) The Earl
29 Oct 17 Memphis, TN (US) Hi Tone
30 Oct 17 Austin, TX (US) Come and Take it Live +Kreator
31 Oct 17 El Paso, TX (US) Tricky Falls +Kreator
01 Nov 17 Farmington, NM (US) Top Deck +Kreator
02 Nov 17 Las Vegas, NV (US) Dive Bar
03 Nov 17 Tucson, AZ (US) The Rock
04 Nov 17 San Bernardino, CA (US) Ozzfest
'Massive Cauldron Of Chaos' can still be ordered in various formats from the Season of Mist shop
Join 1349 on their official Facebook page!
View 1349