A BAND ONCE SIGNED
Posted on January 25, 2011
Season of Mist is proud to welcome US groove metal prodigies A LIFE ONCE LOST to the roster!
"After over a year and a half of working on this record and setback after setback we can finally announce that [our next album] is coming out on Season of Mist in 2011," affirms guitarist Doug Sabolick. "Taking time away from the road helped us look at the band from an outside perspective, which then helped mold a record that encompasses our collective mood over the past few years in typical ALOL fashion. Musically, the theme of this record is to pummel the listener into submission via ignorant riffs. We are finishing writing and demoing as we speak and look forward to working hand in hand with Season of Mist to deliver our vision to the masses."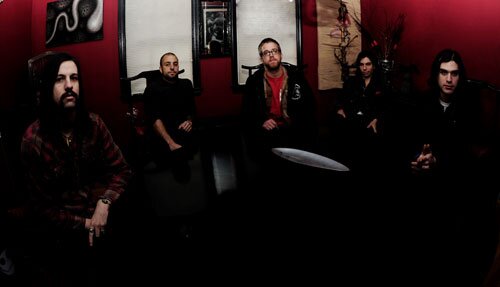 The band is currently finishing up the writing process, and are about to begin recording in Philadelphia. To help you wait until the release of their fifth album, ALOL will hit North American roads in February and March.
Here are the band's upcoming tour dates:
04 Feb 11 Baltimore, MD (US) Sonar
05 Feb 11 Springfield, VA (US) Jaxx
06 Feb 11 Richmond, VA (US) The Hat Factory
07 Feb 11 Long Island, NY (US) EHS
08 Mar 11 Montreal, QC (CA) Le Petit Campus (+ Atheist)
09 Mar 11 New York, NY (US) Santo's Party House (+ Atheist)
10 Mar 11 Baltimore, MD (US) Sonar (+ Atheist)
12 Mar 11 Atlanta, GA (US) Masquerade (+ Atheist)
View A Life Once Lost