News update : ABBATH – May 7, 2015
Posted on May 7, 2015
ABBATH has announced his band's first-ever North American performance. The Norwegian black metal icon recently signed to Season of Mist will perform on the main stage of this year's Heavy Montreal Festival in Canada on August 8th. Further information about the festival, as well as ticketing information can be found at the official Heavy Montreal website.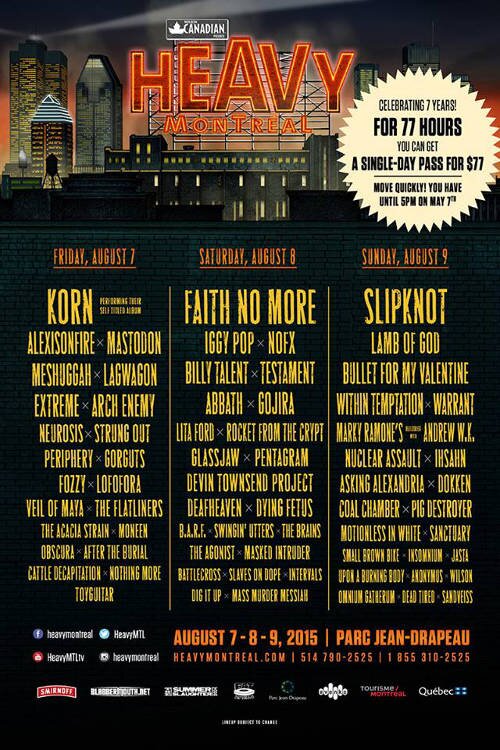 Having recently departed from IMMORTAL to form a new band under his own name, Norwegian black metal legend Abbath is currently working on his debut album for Season of Mist, which is expected to be ready early 2016. ABBATH is also revealing the new line-up and live dates below.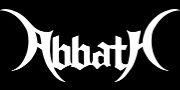 Bass duties will be handled by a man familiar to metal fans across the world – Tom Cato Visnes, more widely known as King ov Hell and main composer for several GORGOROTH albums as well as his own bands OV HELL with singer Shagrath from DIMMU BORGIR, and GOD SEED with exceptional black metal vocalist Gaahl. His fellow GOD SEED member and BORKNAGAR sticksman Baard Kolstad will be joining on drums.
Speakers of German can read a world exclusive interview with Abbath about his split from IMMORTAL and his founding of ABBATH in the May issue of the German Metal Hammer. For readers of English, Metal Hammer UK has an exclusive news feature on ABBATH in their current issue.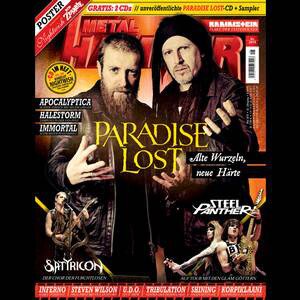 Having already announced that "new songs have been honed, ready to sit alongside classic Immortal material and rarely – if ever – played gems", Abbath and his band will make their world debut at Tuska Metal Festival stage headlining on Saturday 27th June 2015, alongside ALICE COOPER, IN FLAMES, and OPETH among others. This will be followed by more headline events. For a full list of currently confirmed ABBATH shows see below: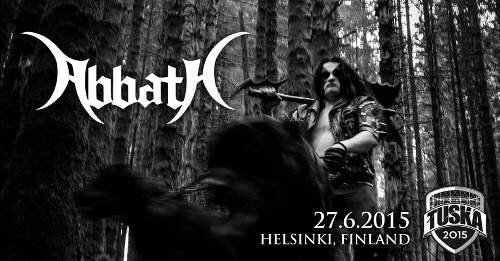 27 Jun 15 Helsinki (FI) Tuska Festival
08 Aug 15 Montréal (CA) Parc Jean-Drapeau (Heavy Montréal Festival)
04 Sep 15 Zürich (CH) Meh Suff Metal Festival
05 Sep 15 Torcy (FR) Fall of Summer
18 Sep 15 London (UK) The Forum
20 Feb 16 Bergen (NO) Blastfest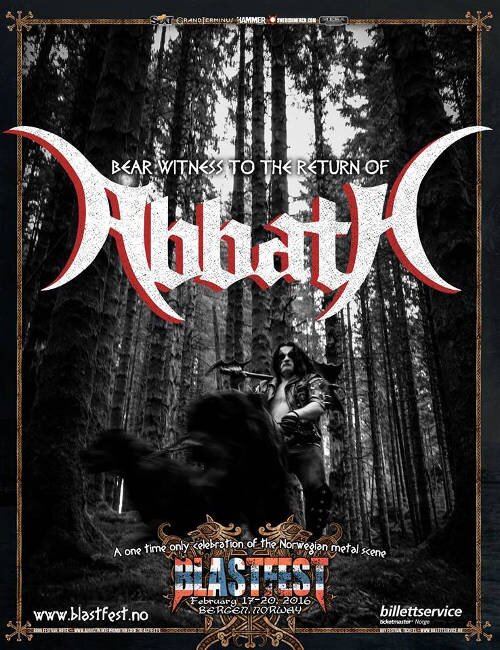 Line-up
Abbath: guitar & vocals
Tom Cato "King of Hell" Visnes: bass
Baard Kolstad: drums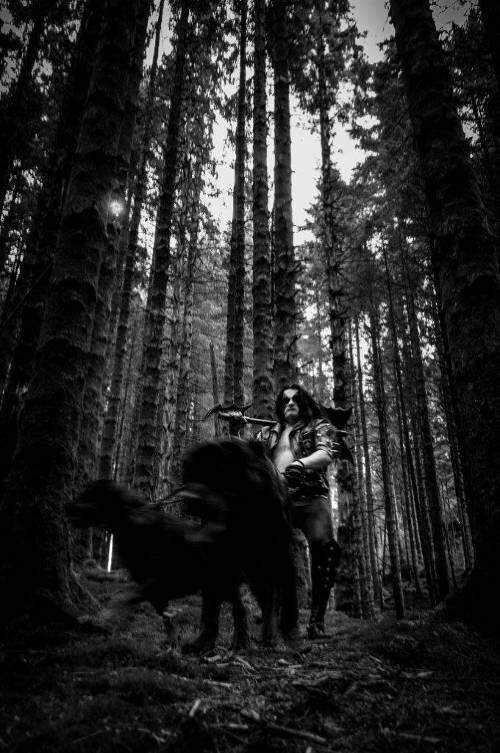 ABBATH on Facebook
ABBATH homepage
View Abbath