News update : ABBATH – June 26, 2015
Posted on June 26, 2015
ABBATH will enter stage for the first time with his new band at Tuska Festival in Helsinki, Finland this weekend. The Norwegians will be headlining the Inferno stage on Saturday night. Check out the new line-up of the black metal icon and a preview of the things to come below!
The band's new line-up consists of:
Abbath: vocals, guitar
King: bass
Creature: drums (replacing Baard Kolstad)
A picture of the new line-up can be viewed below.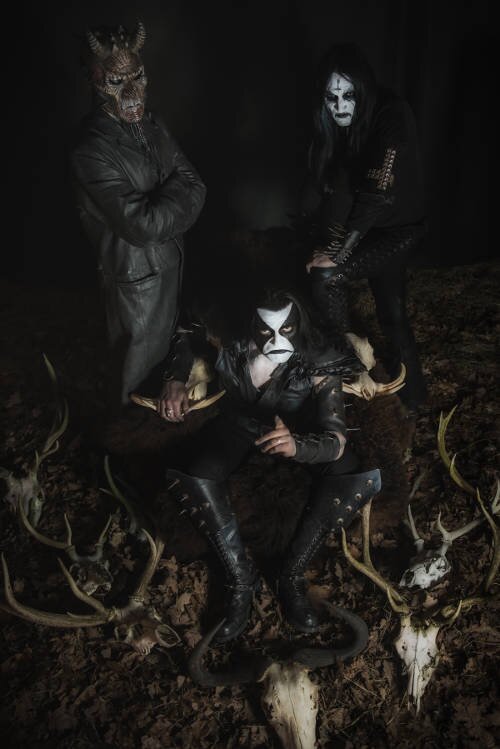 At the Tuska Festival, ABBATH will premiere a brand new song titled 'Fenrir Hunts' alongside classic IMMORTAL material including 'One By One', and a handful of songs from Abbath' and King's 2006 project 'I' will also be performed live.
Abbath announced that he was moving forward under his own name earlier this year. The IMMORTAL frontman and songwriter has been working on new material – he and the band will enter the studio this summer to record ABBATH' debut album, which is tentatively slated to be released in early 2016.
Coinciding with Tuska Festival, ABBATH graces the cover of the current edition Finland's no. 1 metal magazine, INFERNO, which includes an extensive feature with the Norwegian icon. You can view the cover below.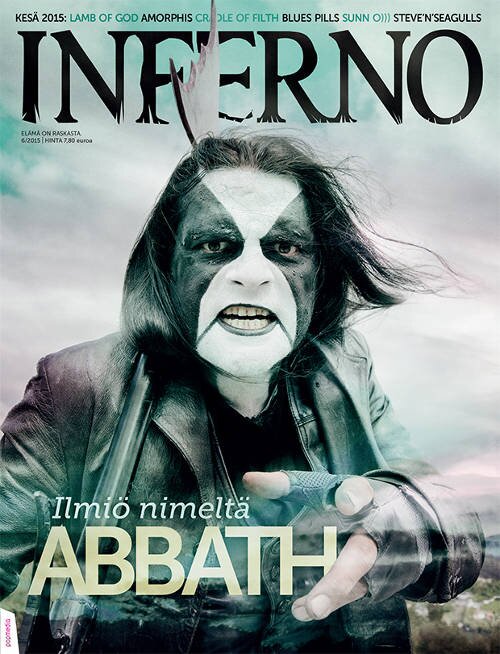 ABBATH previously announced the support acts for his first solo London show at The Forum in Kentish Town on Friday, September 18th. Ireland's finest, PRIMORDIAL and bellicose doomsters CONAN from Liverpool, UK will open for the Norwegian legend and his new band. Tickets for this smashing event can be ordered here. For more confirmed shows see below.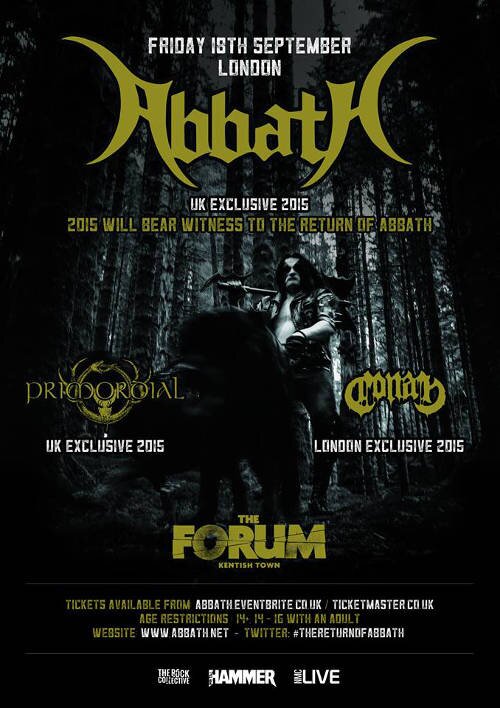 27 Jun 15 Helsinki (FI) Tuska Metal Festival
08 Aug 15 Montréal (CA) Parc Jean-Drapeau (Heavy Montréal Festival)
04 Sep 15 Zürich (CH) Meh Suff Metal Festival
05 Sep 15 Torcy (FR) Fall of Summer
18 Sep 15 London (UK) The Forum
20 Feb 16 Bergen (NO) Blastfest

Join ABBATH on Facebook!
View Abbath