ALTARAGE – New Signing – February 14, 2017
Posted on February 14, 2017
Season of Mist are proud to announce the signing of ALTARAGE. The Basque death metal extremists will release its sophomore album on Season of Mist in 2017.

Regarding their signing, ALTARAGE comment: "We are glad that Season of Mist have joined us on our journey through the nothingness, chanting hymns of failure, and celebrating decay towards our inevitable end. The year 2017 will see a new nihilistic offering. The end is upon us."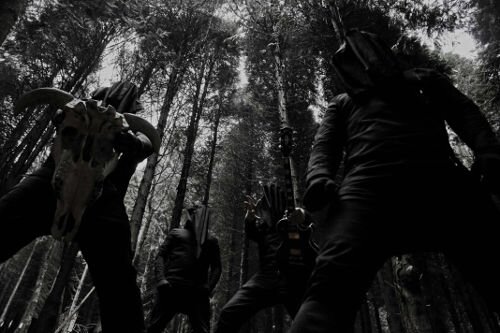 In their own words, ALTARAGE were spawned in a nihilistic cauldron of contempt to reach out the nothingness of all planes of existence. Little is known of the secretive death metal band from Bilbao, the largest city in the Basque country of Spain. In 2015 a demo simply entitled after its year of release, 'MMXV' generated interest around the globe and was followed by the critically acclaimed 'NIHL' (2016).
Join ALTARAGE on their official Facebook page!
View Altarage