BAPTISM – V: The Devil's Fire – April 4, 2017
Posted on April 4, 2017
More information about V: The Devil's Fire
BAPTISM have announced four festival appearances in Europe and the USA this summer in support of their latest release 'V: The Devil's Fire'.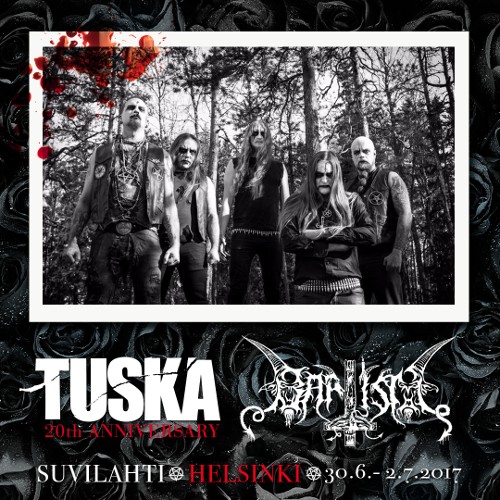 The Finnish black metal veterans will start at the Steelfest Open Air in Hyvinkää, Finland on May 20th and after hitting Chicago in the US and Helsinki's prestigious Tuska Open Air in June, the final curtain will fall at the Forest Fest in Chevenez, Switzerland on the 15th of July.
BAPTISM festivals
20 May 17 Hyvinkää (FI) Steelfest Open Air
09 Jun 17 Chicago, IL (US) Cathedral of the Black Goat fest vol. 9
30 Jun 17 Helsinki (FI) Tuska Open Air
15 Jul 17 Chevenez (CH) Forest Fest Open Air VI
BAPTISM will be performing in support of their latest full-length 'V: The Devil's Fire', which was released on the 22nd of July. Artwork and track-list of 'V: The Devil's Fire' can be viewed below.
Natus Ex Ignis
Satananda
The Sacrament Of Blood And Ash
Devil's Fire
Abyss
Cold Eternity
Malignant Shadows
Buried With Him
'V: The Devil's Fire' can still be ordered in various formats from the Season of Mist shop.
Join BAPTISM on their official Facebook page!
View Baptism