BLACK COBRA – Imperium Simulacra – September 12, 2016
Posted on September 12, 2016
More information about Imperium Simulacra
BLACK COBRA have already kicked off their European tour in support of doom icons YOB at the prestigious Incubate festival last weekend. The heavy road trip of the American sludge duo will continue to burn stages for over a month throughout Europe in support of their current album 'Imperium Simulacra'. See below for a lit of confirmed shows.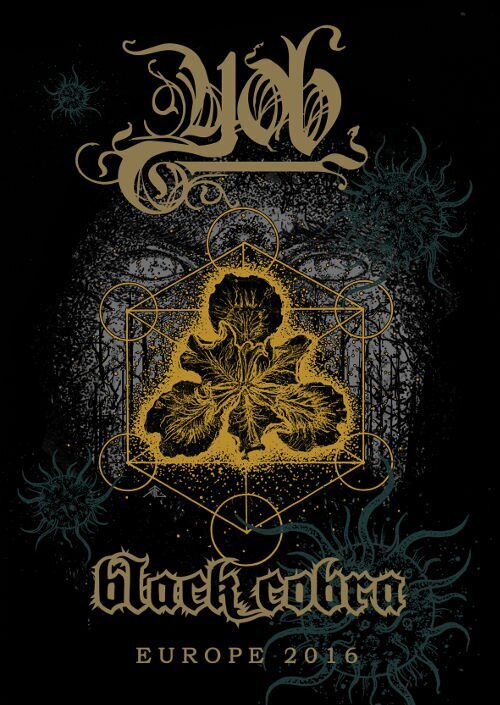 BLACK COBRA +YOB
12 Sep 16 Dortmund (DE) FZW
13 Sep 16 Aarhus (DK) Radar
14 Sep 16 Göteborg (SE) Sticky Fingers
15 Sep 16 Oslo (NO) Blå
16 Sep 16 København (SE) Pumpehuset
17 Sep 16 Athens (GR) Smoke the Fuzz Fest
19 Sep 16 Wiesbaden (DE) Schlachthof
20 Sep 16 München (DE) Feierwerk
21 Sep 16 Berlin (DE) Musik & Frieden
22 Sep 16 Wroclaw (PL) Asymmetry Festival
23 Sep 16 Leipzig (DE) UT Connewitz
24 Sep 16 Nürnberg (DE) Z-Bau
25 Sep 16 Wien (AT) Chelsea
26 Sep 16 Ljubljana (SI) Club Gromka
28 Sep 16 Zagreb (HR) Vintage Industrial
29 Sep 16 Linz (AT)  Stadtwerkstatt
30 Sep 16 Milano (IT) Lo-Fi Club
01 Oct 16 Pratteln (CH) Z7 Up In Smoke Festival
02 Oct 16 Orleans (FR) Astrolabe
04 Oct 16 Belfort (FR) La Poudriere
05 Oct 16 Paris (FR) Glazart
06 Oct 16 Tourcoing (FR) Le Grand Mix
07 Oct 16 Bristol (UK) The Fleece
08 Oct 16 Glasgow (UK) G2 Garage
09 Oct 16 Birmingham (UK) The Rainbow Club
10 Oct 16 Manchester (UK) Ruby Lounge
11 Oct 16 Dublin (IE) Whelans
13 Oct 16 London (UK) The Scala
14 Oct 16 Antwerpen (BE) Desertfest
15 Oct 16 Hannover (DE) Cafe Glocksee
Challenger Deep
Imperium Simulacra
Fathoms Below
Eye Among The Blind
The Messenger
Obsolete
Dark Shine
Sentinel (Infinite Observer)
Technical Demise
After the release of 4 well-received full lengths, BLACK COBRA have levelled venues first across the United States and increasingly on international stages alongside such cult acts as HIGH ON FIRE, WEEDEATER, PELICAN, THE SWORD, YOB, SLEEP, TORCHE, KYUSS LIVES and many more. Now BLACK COBRA are more than ready to take several big steps up the ladder of success and take the world by storm with 'Imperium Simulacra'. Crank up the volume, bang your head, and let this album shred!
'Imperium Simulacra' is still availabe in various formats from the Season of Mist shop.
Join BLACK COBRA on their official Facebook page.
View Black Cobra