BLACK SHEEP WALL – Im Going To Kill Myself – November 20, 2014
Posted on November 20, 2014
More information about I'm Going To Kill Myself
BLACK SHEEP WALL are now premiering the first new song taken from their forthcoming new album 'I'm Going to Kill Myself' and unveil further album details and artwork. "White Pig" is exclusively streaming via these official media partners:
Slam (AT/DE)
Metal Obsession (AU)
Rockzone (ES)
Radio Metal (FR)
Rocking (GR)
Metal Wani (IN)
Marunouchi Muzik (JP)
Lords of Metal (NL)
Metal Hammer (NO)
Loud (PT)
Zero Tolerance (UK)
Gunshy Assassin (US)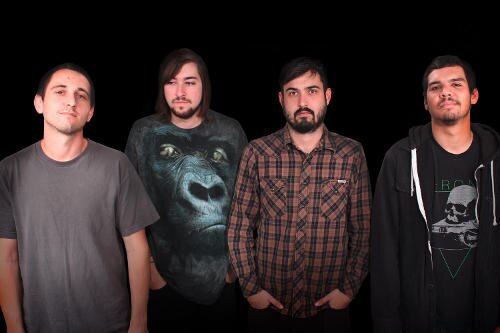 The highly anticipated follow-up to 2012's acclaimed 'No Matter Where It Ends' has been scheduled for release on January 26th, 2015 (January 27th in North America). 'I'm Going to Kill Myself' was engineered, mixed and mastered by Daniel Braunstein, and is now available for pre-order from the Season of Mist shop.
Parallel to this premiere, BLACK SHEEP WALL have unveiled the cover art and tracklist for 'I'm Going to Kill Myself', which can both be viewed below:
The Wailing And The Gnashing And The Teeth
Tetsuo: The Dead Man
White Pig
Metallica
View Black Sheep Wall