BLACKLODGE – MachinatioN – November 17, 2015
Posted on November 17, 2015
More information about MachinatioN
BLACKLODGE have announced the first shows on North American soil in the history of the industrial black metallers. The French band will make an appearance in support of their latest full-length 'MachinatioN' at two Canadian events in Quebec and Montréal this November. For the exact dates, please see below.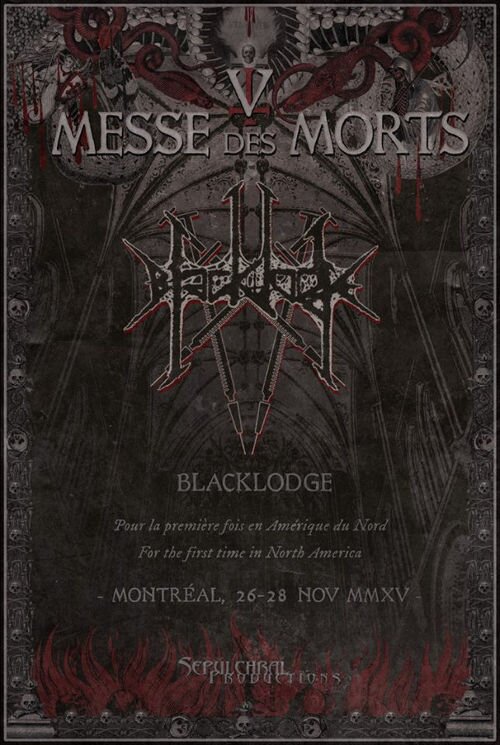 28 Nov 15 Montréal (CA) Messe de Morts V
29 Nov 15 Quebec (CA) L'Anti Bar & Spectacles (+Brume d'Automne +Neige Éternelle +Dépérir)
BLACKLODGE will perform in support of their latest album 'MachinatioN', which is still available on the Season of Mist shop and streaming in full here. Artwork and tracklist can be viewed below.
TridenT
NeutroN ShivA [Sun, Walk with Me!]
Neo.Black.Magic
Industrial Temple MysticA
Antichrist Ex Machina
Order of the Baphomet
Empire's Hymn
All Seeing Eye
Culto al Sol [SolarKult]
The Other Side
Input: chemical madness. Output: Industrial Black Metal. BLACKLODGE stand at the fiery crossroads of innovative audacity in extreme music creation and rigorous research in dark psychodelic mysticism. With their fourth album "MachinatioN" the French alchemistic explorers are entering a new dimension of mechanical insanity. Electronic Industrial beats and textures are amalgamated with the blackest of Metal sounds into a heavy Satanic alloy.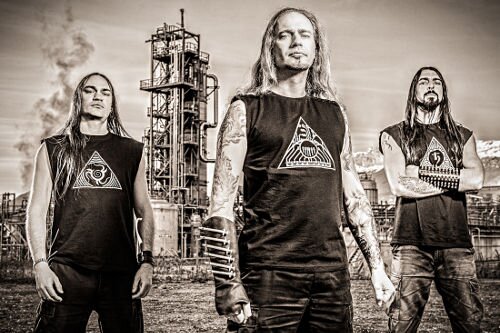 Line-up
Saint Vincent – vox, guitar, machines
AcidJess – bass
Narcotic – guitar
Join the BLACKLODGE cult on Facebook!
View Blacklodge