CANNABIS CORPSE – From Wisdom To Baked – April 1, 2014
Posted on April 1, 2014
More information about From Wisdom To Baked
Death Metal act CANNABIS CORPSE announced 'From Wisdom to Baked' as the title of their forthcoming new album. The American powerhouse's fifth opus will hit the stores on June 20th (June 24th in North America).
CANNABIS CORPSE's first four releases, namely 'Blunted at Birth', 'Tube of the Resinated', 'The Weeding', and 'Beneath Grow Lights Thou Shalt Rise' were reissued last year and are available on the Season of Mist e-shop.
CANNABIS CORPSE is the project of MUNICIPAL WASTE bassist Phil "LandPhil" Hall and his brother Josh "Hallhammer" Hall. The band, rounded out by guitarist Brent Purgason (aka "Pustulus Maximus" of GWAR), have toured the world over alongside THE BLACK DAHLIA MURDER, REVOCATION, HATE ETERNAL, SKELETONWITCH, and many others.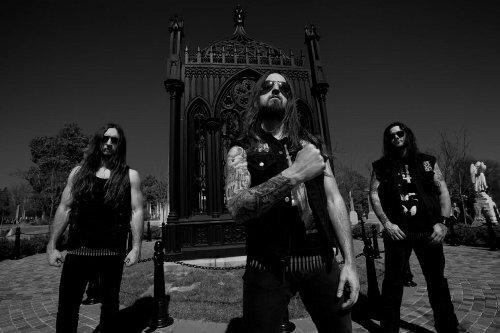 View Cannabis Corpse