CARACH ANGREN – This Is No Fairytale – February 27, 2015
Posted on February 27, 2015
More information about This Is No Fairytale
CARACH ANGREN will celebrate this week's unleashing of their new full-length 'This Is No Fairytale' with a special release show in Purmerend, The Netherlands at the P3 tomorrow on the 28th of February. The band has also announced a first batch of festival appearances. A full list of confirmed dates can be viewed below.
'This Is No Fairytale' was recorded by Patrick Damiani and CARACH ANGREN in June 2014. The album was mixed by Peter Tägtgren and mastered by Jonas Kjellgren and has been released on the 23rd of February (2/24 in North America). 'This Is No Fairytale' can be-ordered in various formats from the Season of Mist shop and is streaming in full here. Artwork and tracklist are as follows:
Once upon a Time...
There's No Place Like Home
When Crows Tick On Windows
Two Flies Flew Into A Black Sugar Cobweb
Dreaming Of A Nightmare In Eden
Possessed By A Craft Of Witchery
Killed and Served By The Devil
The Witch Perished In Flames
Tragedy Ever After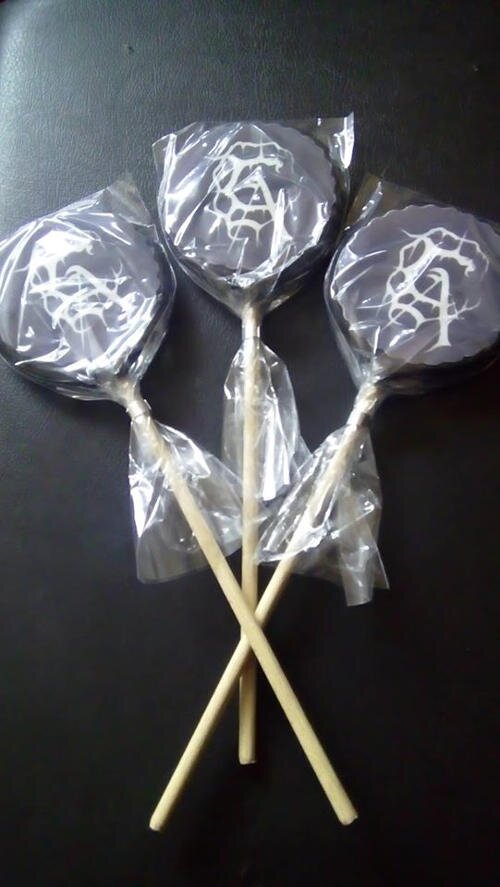 28 Feb 15 Purmerend (NL) P3 – special release show
10 Apr 15 Bomal-sur-Ourthe (BE) Durbuy Rock Festival
25 Apr 15 Alsfeld (DE) Stadthalle – Kings of Blackmetal Festival
12 Jun 15 Cerveny Kostelec (CZ) Metalgate – Czech Death Fest
21 Jun 15 Clisson (FR) Hellfest Open Air
14 Aug 15 Dinkelsbühl (DE) Summerbreeze Open Air – exact date tbc
CARACH ANGREN have previously unveiled the first two clues to their pitch black story told on 'This Is No Fairytale' in the shape of lyric videos created by Costin Chioreanu for the tracks "There's No Place Like Home" and "Killed and Served by the Devil", which can be viewed here and there.
The band commented: "We are very proud to present to you these beautiful pieces of horror visualizing our songs 'There's No Place Like Home' and 'Killed and Served by the Devil'. For these videos we have worked together with the extremely talented Costin Chioreanu. He was able to visually reproduce the terrifying atmosphere that we aimed for. We hope you will enjoy watching them… And remember… This Nightmare Was No Dream!"
View Carach Angren