THE CASUALTIES – Chaos Sound – November 22, 2016
Posted on November 22, 2016
More information about Chaos Sound
Right after THE CASUALTIES have embarked on their European tour, the New York stalwarts also announced US dates together with BRUJERIA. This new rampage will kick off on January 7 and sees the bands perform along the US West Coast in support of their latest album 'Chaos Sound'. A full list of all shows can be found below.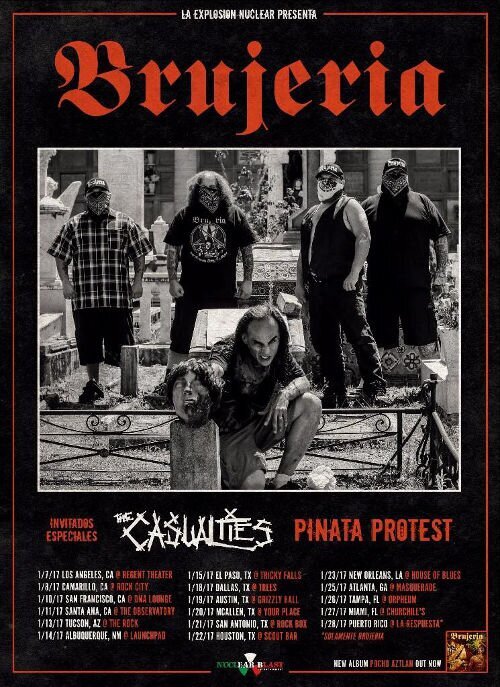 THE CASUALTIES + BRUJERIA + PINATA PROTEST
07 JAN 17 Los Angeles (CA) Regent Theater
08 JAN 17 Camarillo (CA) Rock City
10 JAN 17 San Francisco (CA) DNA Lounge
11 JAN 17 Santa Ana (CA) The Observatory
13 JAN 17 Tucson (AZ) The Rock
14 JAN 17 Albuquerque (NM) Launchpad
15 JAN 17 El Paso (TX) Tricky Falls
19 JAN 17 Austin (TX) Grizzly Hall
20 JAN 17 McAllen (TX) Your Place
21 JAN 17 San Antonio (TX) Rock Box
22 JAN 17 Houston (TX) Scout Bar
23 JAN 17 New Orleans (LA) House of Blues
25 JAN 17 Atlanta (GA) Masquerade
26 JAN 17 Tampa (FL) Orpheum
27 JAN 17 Miami (FL) Churchill's
THE CASUALTIES
23 NOV 16 Rome (IT) Init
24 NOV 16 Mailand (IT) Circolo Svolta
25 NOV 16 Innsbruck (AT) PMK
26 NOV 16 16 Bozen (IT) Bunker
29 NOV 16 Helsinki (FI) Elmun Baari
30 NOV 16 Tallin (EE) Club Tapper
01 DEC 16 St. Petersburg (RU) Mod
02 DEC 16 Moscow (RU) Mona Club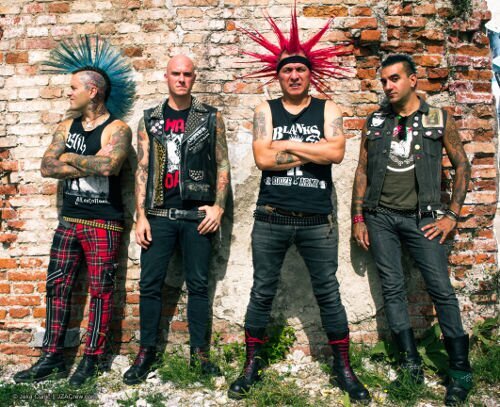 Regarding the tour THE CASUALTIES comment: "Let's set 2017 off with a right ripper! We are absolutely honored to support and share the stage with Brujeria and Piñata Protest this coming January."
'Chaos Sound' can still be ordered in various formats from the Season of Mist shop.
Join THE CASUALTIES on their official Facebook page.
View Casualties, The