CLOAK – The Burning Dawn – November 5, 2019
Posted on November 5, 2019
More information about The Burning Dawn
American blackened rockers CLOAK have announced a European tour supporting BATUSKHA. A full list of tour dates can be found below.
The tour will kick off in London, on January 10 and sees the band playing in the Netherlands, France, Germany and Czech Republic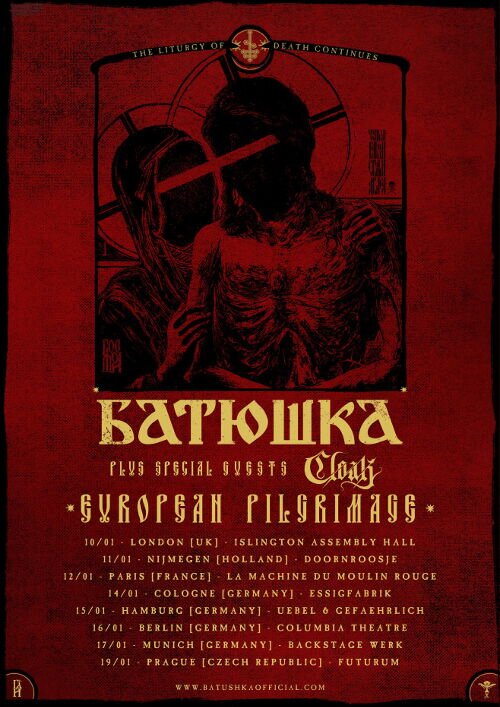 CLOAK with BATUSKHA
10 Jan 20 London (UK) Islington Assembly Hall
11 Jan 20 Nijmegen (NL) Doornroosje
12 Jan 20 Paris (FR) La Machine Du Moulin Rouge
14 Jan 20 Cologne (DE) Essigfabrik
15 Jan 20 Hamburg (DE) Uebel & Gefaerlich
16 Jan 20 Berlin (DE) Columbia Theatre
17 Jan 20 Munich (DE) Backstage Werk
19 Jan 20 Prague (CZ) Futurum
CLOAK will be playing in support of their latest release 'The Burning Dawn', which is available in various formats in the Season of Mist shop.
Join CLOAK on their official Facebook page.
View Cloak