SUMMER FESTIVALS 2012
Posted on June 6, 2012
The festival season is upon us! The Season of Mist staff will be present at Hellfest, Sonisphere France, Léz'Arts Scéniques, Wacken Open Air, Party.San and Summer Breeze. Come to our stand and get tons of killer goods, including exclusive merchandising, special offers and the brand new Season of Mist 2012 collection!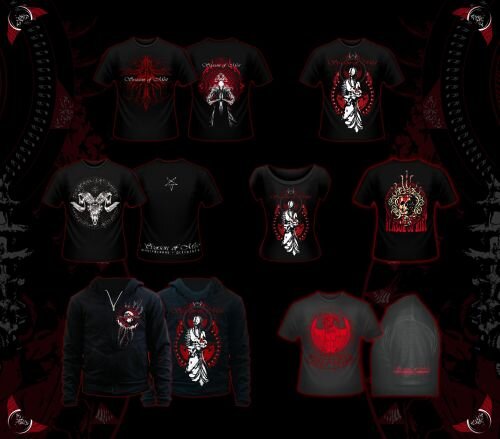 Every customer will be offered SAINT VITUS rolling paper (while supplies last) and a Season of Mist sticker!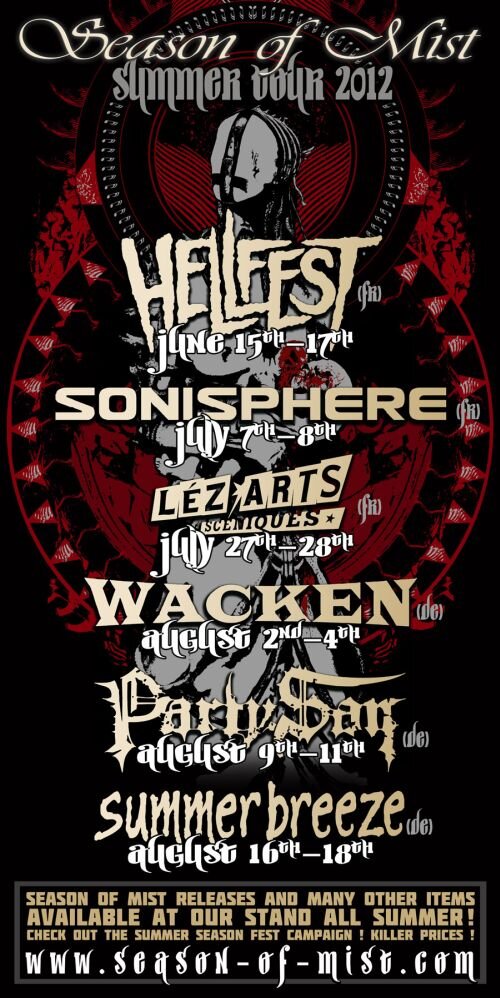 Here is the list of Season of Mist bands performing on the main summer festivals:
ARCTURUS
BENIGHTED
ENDSTILLE
NECROPHAGIA
SAINT VITUS
SÓLSTAFIR
VULTURE INDUSTRIES
TUSKA OPEN AIR, Finland, June 29-July 1
ARCTURUS
SAINT VITUS
EXTREMEFEST, Austria, Germany, Switzerland, July 5-7
BENIGHTED
LENG TCH'E
OBSCENE EXTREME, Czech Republic, July 11-14
BENIGHTED
IMPERIUM DEKADENZ
HAMMER OPEN AIR, Finland, July 20-21
DESTRÖYER 666
NECROPHOBIC
SÓLSTAFIR
WACKEN OPEN AIR; Germany, August 2-4
ENDSTILLE
GHOST BRIGADE
KYLESA
WATAIN
METALCAMP, Slovenia, August 5-11
AVA INFERI
SEPTICFLESH
BRUTAL ASSAULT, Czech Republic, August 8-11
ARCTURUS
ENGEL
INQUISITION
KYLESA
SÓLSTAFIR
PARTY.SAN, Germany, August 9-11
GHOST BRIGADE
SÓLSTAFIR
ROCK IM BETONWERK, Germany, August 9-11
BENIGHTED
ENDSTILLE
SUMMER BREEZE, Germany, August 16-18
GHOST BRIGADE
MOTOCULTOR, France, August 17-19
ETHS
INQUISITION
SEPTICFLESH
SETH
Now start packing your bags and get ready to bang your head!