DER WEG EINER FREIHEIT – Stellar – December 20, 2016
Posted on December 20, 2016
More information about Stellar
DER WEG EINER FREIHEIT have announced their first shows for 2017. The rising German black stars will be joining HEAVEN SHALL BURN in Germany and Luxembourg. The band is scheduled to enter studio in January 2017 to record a follow-up for their latest full-length 'Stellar'.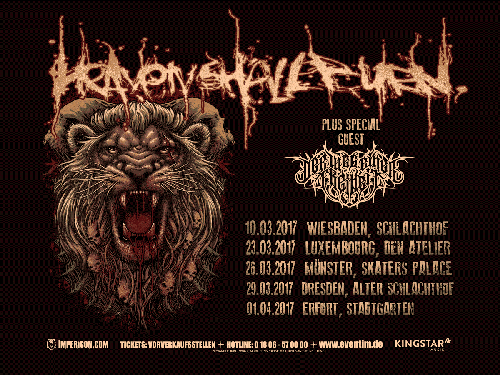 DER WEG EINER FREIHEIT + HEAVEN SHALL BURN
10 Mar 17 Wiesbaden (DE) Schlachthof
23 Mar 17 Luxemburg (LU) Den Atelier
26 Mar 17 Münster (DE) Skaterspalace
29 Mar 17 Dresden (DE) Alter Schlachthof
01 Apr 17 Erfurt (DE) Stadtgarten
DER WEG EINER FREIHEIT will still support their latest album 'Stellar', which was released on the 23rd of March in 2015. Artwork and track-list of 'Stellar' are shown below.
Repulsion
Requiem
Einkehr
Verbund
Eiswanderer
Letzte Sonne
Frontman Nikita Kamprad comments on behalf of DER WEG EINER FREIHEIT: "Shortly after we will have finished the recording of our yet untitled fourth studio album, we will return to the stage on some selected dates with the mighty HEAVEN SHALL BURN. Some might know that there is connection between both bands. Our very first live shows back in 2010/2011 have been performed with Chris Bass behind the drum-kit, who has been hammering away for HEAVEN SHALL BURN for quite a while now. Due to the long friendship tying our bands together, we are more than happy and grateful to share the stage with these giants!"
'Stellar', can still be pre-ordered in various formats from the Season of Mist shop.
Join DER WEG EINER FREIHEIT on their official Facebook page.
View Der Weg einer Freiheit