DER WEG EINER FREIHEIT – Stellar – March 20, 2017
Posted on March 20, 2017
More information about Stellar
DER WEG EINER FREIHEIT officially welcome bass player Nico Ziska as their newest member to the band.
Vocalist Nikita Kamprad comments: "We welcome our good friend and former part-time merch guy Nico as the new bassist of DER WEG EINER FREIHEIT! He has been around for many years now and after temporarily being reduced to a three-piece on stage, we felt it was about time to fill the vacant position. Our first joint rehearsals went well beyond expectations and now we can hardly wait to hit the stage with our new full line-up again. Our forthcoming album is being scheduled for release at this very moment and new shows and festivals are being booked. Get ready for our return!
At this point, again we want to thank our former bassist Giuliano for his dedication and input over the past years. He won't be forgotten. Giuliano even left some traces on our next album as you will find out in time!"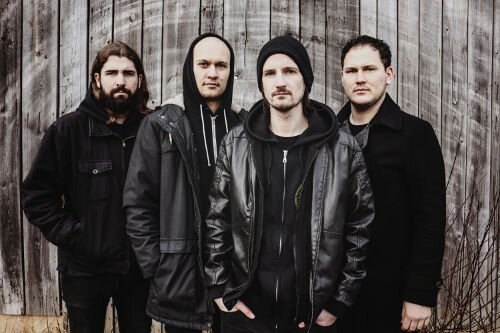 Nico comments on his joining of the band: "After having known these guys for some years now and being into their music since the first album it is a huge honour for me to join the band as their new bassist. Since Nikita and I come from the same area in Germany we have built up a strong friendship over the years and I am more than grateful for this chance. This means a new and exciting challenge for me and I am ready to take it."
DER WEG EINER FREIHEIT have previously announced European tour dates in support of HEAVEN SHALL BURN in support of their latest album 'Stellar'. For a complete list of confirmed shows, please see below.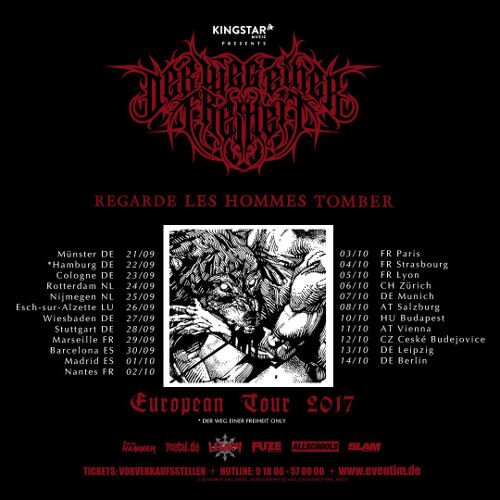 DER WEG EINER FREIHEIT + HEAVEN SHALL BURN
23 Mar 17 Luxemburg (LU) Den Atelier
26 Mar 17 Münster (DE) Skaterspalace
29 Mar 17 Dresden (DE) Alter Schlachthof
01 Apr 17 Erfurt (DE) Stadtgarten
DER WEG EINER FREIHEIT
09 Aug 17 Fortress Josefov (CZ) Brutal Assault Open Air
16 Aug 17 Dinkelsbühl (DE) Summer Breeze Open Air
22 Sep 17 Hamburg (DE) Hamburg Metal Dayz
'Stellar' can still be ordered in various formats from the Season of Mist shop.
Join DER WEG EINER FREIHEIT on their official Facebook page!
View Der Weg einer Freiheit