DESTRÖYER 666 – Wildfire – November 7, 2016
Posted on November 7, 2016
More information about Wildfire
The wolves of autumn are hunting in their very own territory. After having triumphantly raged throughout Europe and in Russia, DESTRÖYER 666 are celebrating a heavy metal homecoming in Australia and New Zealand in support of their latest album 'Wildfire'.
Please see below for a list of all remaining dates.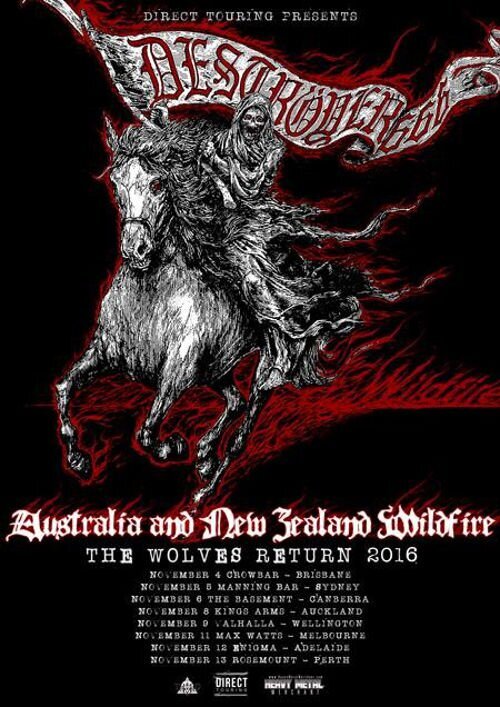 08 Nov 16 Auckland (NZ) Kings Arms
09 Nov 16 Wellington (NZ) Valhalla
11 Nov 16 Melbourne (AU) Max Watts
12 Nov 16 Adelaide (AU) Enigma
13 Nov 16 Perth (AU) The Rosemount Hotel
'Wildfire' can still be ordered from the Season of Mist shop.
Join DESTRÖYER 666 on their official Facebook page.
View Deströyer 666