DISPERSE – Foreword – March 2, 2017
Posted on March 2, 2017
More information about Foreword
DISPERSE have embarked on the first leg of their European tour by visiting their native Poland in support of their latest release 'Foreword'. The fast-rising prog virtuosi will be supported by fellow countrymen RETROSPECTIVE and AYDEN.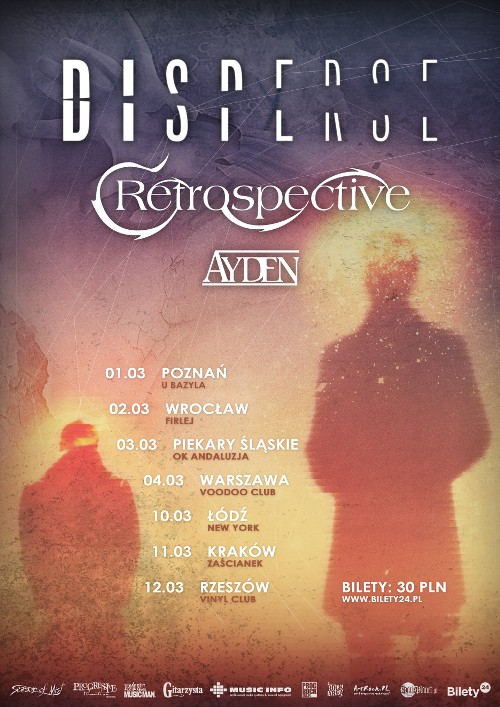 DISPERSE Poland + RETROSPECTIVE + AYDEN
01 Mar 17 Poznan (PL) Klub u Bazyla
02 Mar 17 Wroclaw (PL) Klub Firlej
03 Mar 17 Piekary Slaskie (PL) Osrodek Kultury Andaluzja
04 Mar 17 Warszawa (PL) VooDoo Club
10 Mar 17 Lódz (PL) Klub Muzyczny
11 Mar 17 Kraków (PL) Klub Zascianek
12 Mar 17 Rzeszów (PL) Klub Vinyl
Following the Polish dates, DISPERSE will be joining Australians instrumentalists PLINI on their European ride in the second half of March. See below for a complete list of confirmed dates. DISPERSE commented: "We have been friends with David and PLINI for a good few years now. Guest appearances on each other's albums, playing a few shows together in different parts of the world – all of that just made the bond of our friendship even tighter. Therefore, we are incredibly excited to go on long journey with those lads, which lasts nearly for a month. We will be playing the music that we love and jamming every night – especially those drunken bluesy solos. It feels good to know that something, we have been dreaming of for ages, is finally happening. We hope to see you joining the fun soon!"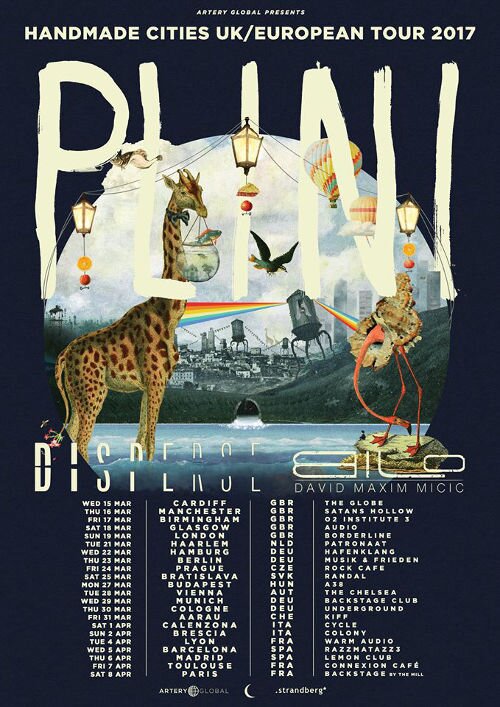 DISPERSE Europe + PLINI + David Maxim Micic (BILO)
15 Mar 17 Cardiff (UK) The Globe
16 Mar 17 Manchester (UK) Satans Hollow
17 Mar 17 Birmingham (UK) O2 Institute 3
18 Mar 17 Glasgow (UK) Audio
19 Mar 17 London (UK) Borderline
21 Mar 17 Haarlem (NL) Patronaat
22 Mar 17 Hamburg (DE) Hafenklang
23 Mar 17 Berlin (DE) Musik & Frieden
24 Mar 17 Praha (CZ) Rock Cafe
25 Mar 17 Bratislava (SK) Randal
27 Mar 17 Budapest (HU) A38
DISPERSE will be touring in support of their highly acclaimed current full-length 'Foreword', which is out in the shops since February 24th. Artwork and track-list can be viewed below.
Stay
Surrender
Bubbles
Tomorrow
Tether
Sleeping Ivy
Does It Matter How Far?
Foreword
Neon
Gabriel
Kites
'Foreword' can be pre-ordered in various formats from the Season of Mist shop.
Join DISPERSE on their official Facebook page!
View Disperse