DODECAHEDRON – kwintessens – December 13, 2016
Posted on December 13, 2016
More information about kwintessens
DODECAHEDRON are streaming the first track taken from their forthcoming album 'kwintessens', which has been scheduled for release on March 17th. The song "HEXAHEDRON – Tilling the Human Soil" is now exclusively streaming via the official media partners below.
Metal Obsession (AU)
Spark (CZ)
Metal Hammer (DE)
Friedhof Magazine (ES)
Kaaoszine (FI)
Radio Metal (FR)
Rocking (GR)
Lángoló Gitárok (HU)
Hardkjarni (IS)
Zware Metalen (NL)
Kvlt (PL)
Ultraje (PT)
Metalfan (RO)
Crank It Up (SE)
Terrorizer (UK)
Decibel (US)
DODECAHEDRON simultaneously revealed the new artwork and the track-list of 'kwintessens', which can both be viewed below.
Prelude
TETRAHEDRON - The Culling of the Unwanted from the Earth
HEXAHEDRON - Tilling the Human Soil
Interlude
OCTAHEDRON - Harbinger
DODECAHEDRON - An Ill-Defined Air of Otherness
Finale
ICOSAHEDRON - The Death of Your Body
Regarding their sophomore full-length, DODECAHEDRON previously commented: "We are very excited about our new material. The forthcoming album is more coherent and straight forward compared to the debut. It was written with a clear and cold concept in mind, whereas the first album is a collection of material composed over a five-year period. Expect more of our dismal atmospheres and calculated madness."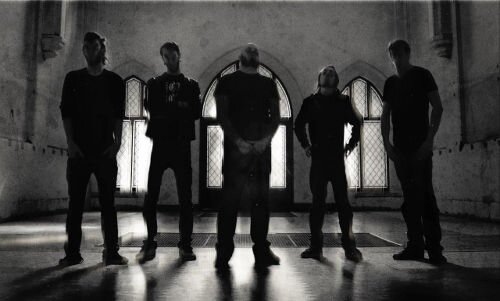 'kwintessens', can be pre-ordered in various formats from the Season of Mist shop.
Join DODECAHEDRON on their official Facebook page!
View Dodecahedron