ENDSTILLE – Kapitulation 2013 – October 10, 2013
Posted on October 10, 2013
More information about Kapitulation 2013
ENDSTILLE's forthcoming new album is entitled 'Kapitulation 2013' and will annihilate the stores on November 8th (November 12th in North America). Next spring, the German war machine will devastate European roads together with ONDSKAPT and fellow label mates KOLDBRANN. See the tour schedule below.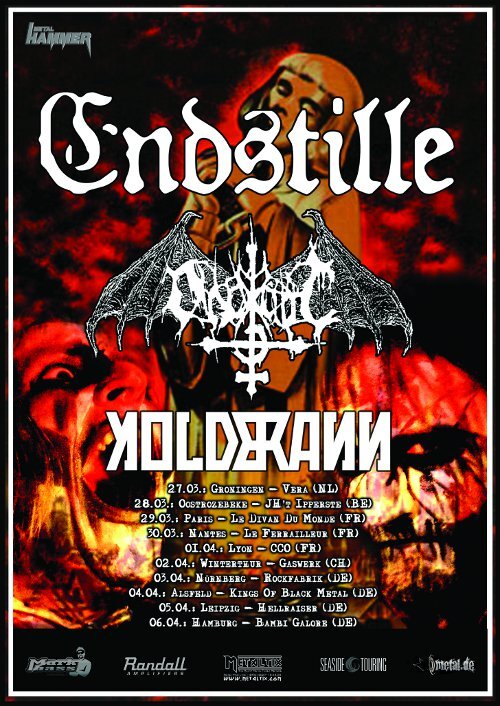 Other ENDSTILLE tour dates:
25 Oct 13 Plzen (CZ) Phantoms Of Pilsen Festival
26 Oct 13 Erfurt (DE) Club From Hell (+ Koldbrann)
15 Nov 13 Rostock (DE) Alte Zuckerfabrik
16 Nov 13 Aachen (DE) Bunker
22 Feb 14 Braunschweig (DE) B 58
14 Jun 14 Weismain (DE) Legacy Open Air
Aborted
The Refined Nation
Reich An Jugend
Sick Heil
Blasphemer [bonus track]
Monotonus 2013
Nostalgia
Stalin Note
KDF 511
Endstille (Abschied)
Check out "The Refined Nation" here!
'Kapitulation 2013' will be released on Digipak CD, white vinyl (limited to 100 copies), transparent red vinyl (limited to 200 copies), and black vinyl. All formats are available for pre-order on Season of Mist's e-shop.
View Endstille