ENTHRONED – Cold Black Suns – April 16, 2019
Posted on April 16, 2019
More information about Cold Black Suns
Black metal formation ENTHRONED have released the second track from their upcoming record 'Cold Black Suns'. The new album will be released via Season of Mist on June 7, 2019.
The song "Hosanna Satana" is streaming at the official Season of Mist Youtube Channel in the form of a music video HERE.
On further news, ENTHRONED have been confirmed for Thronefest in Belgium, where they'll celebrate the release of the new full length. Find all confirmed tour dates below.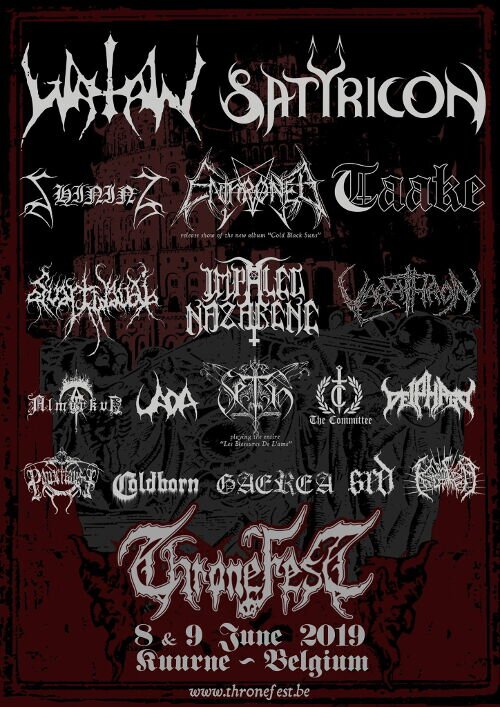 ENTHRONED
02 Jun 19 Kharkiv (UA) Art Plant Mechanica
08 Jun 19 Kuurne (BE) Throne Fest 2019 (Exact date tba)
20 Jul 19 Volyne (CZ) ETEF
'Cold Black Suns' is available for pre-ordering in the Season of Mist shop.
Join ENTHRONED on their official Facebook page.
View Enthroned