ETHS – III – December 20, 2011
Posted on December 20, 2011
More information about III
French metallers ETHS' third album will hit the stores on March 2nd (27th in North America), 2012. Here are the cover artwork and tracklisting of this new opus, aptly entitled "III":
Voragine
Harmaguedon
Adonaï
Gravis Venter
Inanis Venter
Sidus
Proserpina
Hercolubus
Praedator
Anatemnein
The band has completed the recording sessions of the album at Studio Fredman together with Fredrik Nordström. Here are pictures of bassist Damien recording his parts: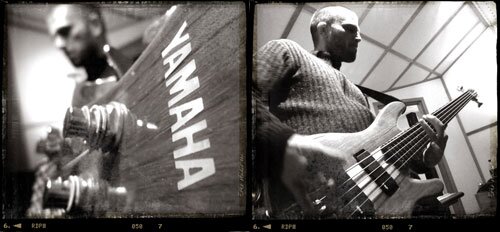 On February 24th, ETHS fans living in the south of France will have the opportunity to meet the band and purchase "III" before everybody else during a special evening at the Maison Hantée in Marseilles, France.
The band is currently shooting a video clip for a song which title is yet to be announced. More news soon!
View Eths