ETHS – III – February 14, 2012
Posted on February 14, 2012
More information about III
French metallers ETHS' third album, aptly entitled "III", has been scheduled for an April 6th release (North American date to be announced later). It was mixed by Fredrik Nordström and Henrik Udd and mastered by Peter In De Betou.
The first single off the album is entitled "Gravis Venter" and will be premiered on French radio Ouï FM this Sunday, February 19th in the Bring The Noise show.
As previously announced "III" will be available in several editions:
Limited digisleeve edition with two bonus tracks
International edition with four songs in English
Regular French jewel case edition
Collector's box limited to 500 units worldwide including:

"III" in digisleeve edition
exclusive CD with a third bonus track, percussion and orchestral parts, demos and electronic versions
exclusive T-shirt or Girly
a hand-crafted silkscreen print signed by the artist
rosary with ETHS logo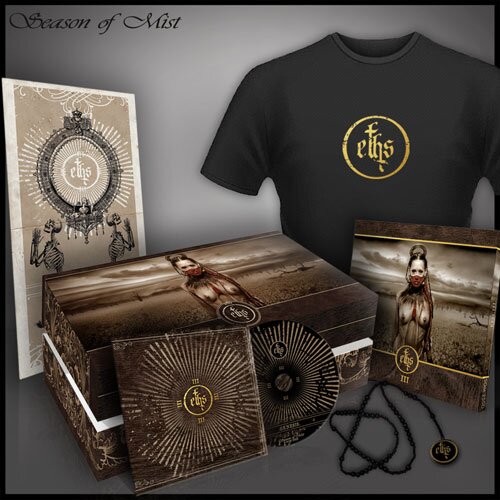 All of the above, as well as ETHS merchandising, are available for pre-order on Season of Mist's e-shop.
View Eths