News update : FESTERDAY – May 7, 2018
Posted on May 7, 2018
Death metal outfit FESTERDAY have completed their forthcoming new record, which will be released later this year. The new album was recorded at Wolfthone Studios in Finland, and a small preview of things to come can be viewed at the link below.
Watch the new video at the official Season Of Mist YouTube channel here.
Regarding the new record, FESTERDAY comment: "A year ago, we tried out this nice little studio located in the middle of pretty much nowhere and instantly fell for the sound and engineering techniques. A year later we are here again, finalizing our debut album. Keep an eye on this upcoming monster because we're talking about a versatile and fat album with death, punk and blackish nuances. If you put Bolt Thrower, Carcass, Deicide and Napalm Death in the same train, this is what you'll get – one hell of a ride so to speak".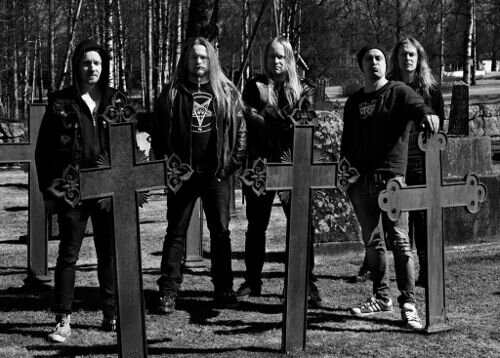 Join Festerday on their official Facebook page!
View Festerday