FLOOR SIGNING
Posted on March 26, 2013
Season of Mist is proud to announce the signing of the widely-respected underground rock band FLOOR. Steve Brooks (guitar, vocals), Anthony Vialon (guitar) and Henry Wilson (drums) recently reunited on the heels of their career retrospective 'Below & Beyond' box-set, and are preparing to enter the studio for an imminent release.
Regarding the signing, guitarist Anthon Vialon said: "Breaking up in 2003, FLOOR got back together in 2010 to tour in support of their 'Below & Beyond' box-set. We'd noticed that our fan base had grown exponentially and doing a new record, kind of picking up where we'd left off, was something we agreed we should focus on. Their staff are fans of the band and since we seem to appeal to multiple genres, we believe Season of Mist will be able to help us with that".
FLOOR was originally formed by Brooks and Vialon in 1992, and issued singles on respected underground punks labels like No Idea, Bovine, Rhetoric and more. The band released their wildly influential self-titled full-length album in 2002, before splitting. Brooks went on to form another critically-acclaimed band: TORCHE, while Wilson formed DOVE.
Additionally, the reactivated band will hit the road for short run of dates in eastern United States before they enter the studio. Support on all dates comes from Joe Preston's THRONES. A full list of dates can be found below.
March 27 – Tremont Music Hall in Charlotte, NC
March 28 – Rock and Roll Hotel in Washington, DC
March 29 – Saint Vitus Bar in Brooklyn, NY
March 30 – AS220 in Providence, RI
March 31 – Great Scott in Allston, MA
April 1 – The Barbary in Philadelphia, PA
April 3 – Taft Theatre in Cincinnati, OH
April 4 – Ace of Cups in Columbus, OH
April 5 – Grog Shop in Cleveland Heights, OH
April 6 – The Pyramid Scheme in Grand Rapids, MI
April 7 – Magic Stick in Detroit, MI
April 8 – Subterranean in Chicago, IL
April 10 – Bottletree Cafe in Birmingham, AL
April 12 – Churchill's Pub in Miami, FL
April 13 – Crowbar in Tampa, FL
April 14 – The Atlantic in Gainesville, FL
April 20 – Stumpfest in Portland, OR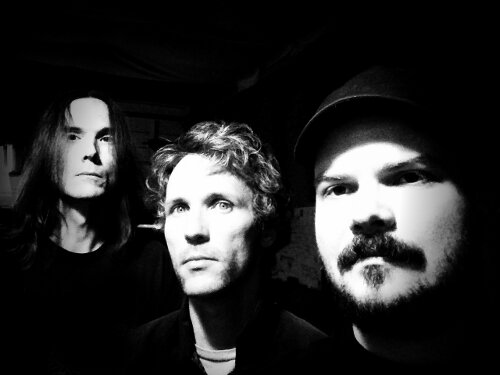 Check out "Scimitar", a song from their selt-titled debut album.
View Floor