On February 23rd, Finnish heroes GHOST BRIGADE will embark on a two-week European tour with ENSLAVED. Dates and places are as follows:
23 Feb 12 Köln (DE) Underground
24 Feb 12 Dordrecht (NL) Bibelot
25 Feb 12 Vosselaar (BE) Biebob
26 Feb 12 Enschede (NL) Atak
28 Feb 12 Berlin (DE) SO36
29 Feb 12 München (DE) Backstage
01 Mar 12 Stuttgart (DE) Röhre
02 Mar 12 Lyon (FR) CCO
03 Mar 12 Saint Nazaire (FR) VIP
04 Mar 12 Poitiers (FR) Confort Moderne
06 Mar 12 Paris (FR) Divan du Monde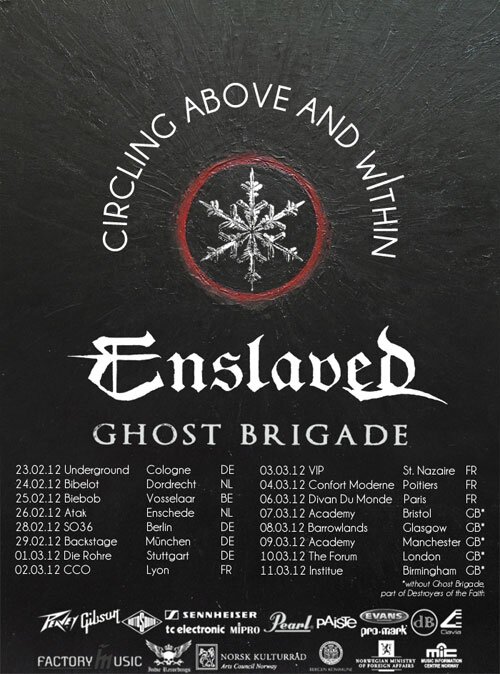 On other news, "Clawmaster" (from GHOST BRIGADE's latest album "Until Fear No Longer Defines Us"), was released last week for the Xbox 360 version of Rock Band 3. The song can be purchased from the in game music store on the Xbox 360 version of Rock Band 3, on the Xbox Live marketplace on the 360, or online. You can watch the game video on YouTube.
Season of Mist's e-shop.
View Ghost Brigade