GORGUTS – New Signing – February 5, 2013
Posted on February 5, 2013
After the return of SETH a couple weeks ago, Season of Mist has to express the joy of seeing one more band rejoin the fold: welcome back GORGUTS! The staff is thrilled to have the Canadian technical death metal band back on the roster, 13 years after the release of cult classic 'From Wisdom to Hate'.
"It is with great joy that I announce the return of GORGUTS to Season of Mist!", mastermind Luc Lemay comments. "Things have not always been easy these last couple of years, but now it's all behind us and all I can say is that I'm more than eager to share this new record with all of you. Our forthcoming album will be a very detailed, dark, epic, emotional, conceptual record and Season of Mist was my first choice to be the standard-bearer for this new GORGUTS opus and I must say that I am more than happy to work with them again.
"Stay tuned on the band's websites for more updates and we'll soon hit the stage to share this new music with you! I can never thank each of you enough, our dedicated fans, for more than 20 years of support! Thanks to you!!!!!!"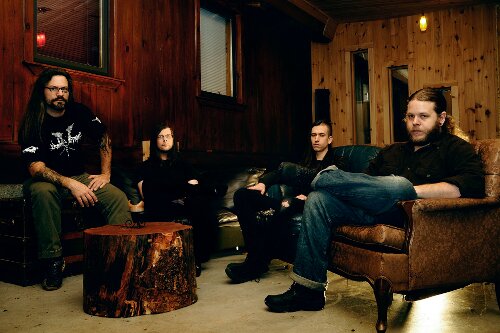 GORGUTS' upcoming fifth studio album will be released later this year on Season of Mist.
View Gorguts