HARK – Crystalline – July 18, 2016
Posted on July 18, 2016
More information about Crystalline
HARK have released a string of summer dates under the banner "Summer Disintegration 2016" in the UK, including a performance at the prestigious Bloodstock Festival. A full list of upcoming shows and a new picture of the current line-up can be viewed below.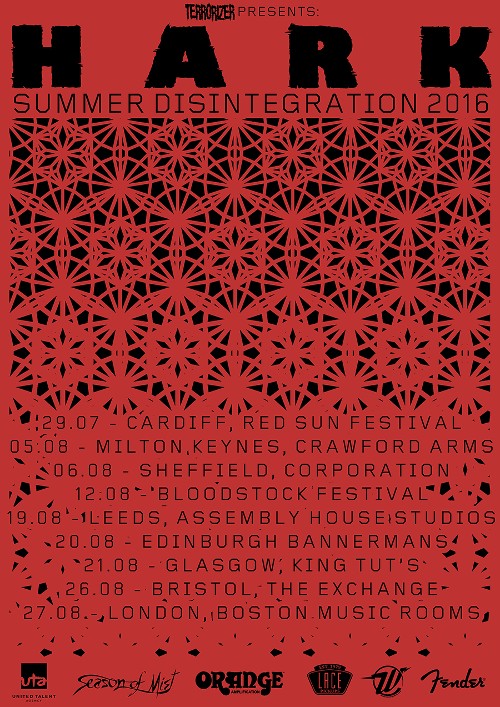 29 Jul 16 Cardiff (UK) Red Sun Festival
05 Aug 16 Milton Keynes (UK) Crauford Arms
06 Aug 16 Sheffield (UK) Corporation
12 Aug 16 Derbyshire (UK) Bloodstock Festival
19 Aug 16 Leeds (UK) House Studios
20 Aug 16 Edinburgh (UK) Bannermans
21 Aug 16 Glasgow (UK) King Tut's
26 Aug 16 Bristol (UK) The Exchange
27 Aug 16 London (UK) Boston Music Rooms
HARK commented for Terrorizer (UK): "We are glad to announce our 'Summer Disintegration' tour 2016. We shall be playing these shows as our newly expanded line-up, so we would like to officially welcome Tom Short (Intensive Square) to the HARK fold as our new bass player. Joe will now be handling second and lead guitar on the new album, which we are about to begin recording tomorrow. This is the beginning of HARK V.3.0 and we cannot wait to air some new songs on this summer trip. More album updates soon."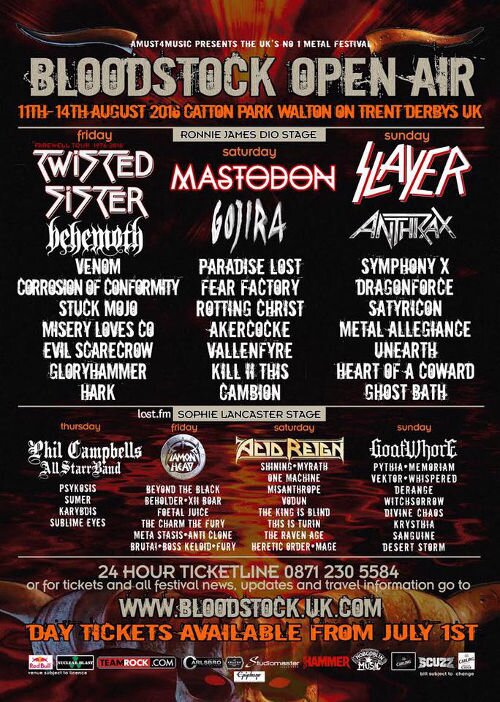 HARK have previously released a video, created under the direction of Rhodri Thomas and vocalist/guitarist Jimbob Isaac. The clip for the song "Palendromeda" is taken from the Welsh trio's album debut 'Crystalline' and can be viewed here.
Entertainment Weekly and is still available from the Season of Mist shop.
Artwork and tracklist of 'Crystalline' are shown below.
Palendromeda
Hounded By Callous Decree
Sins On Sleeves
Black Hole South West
Breathe And Run
Mythopoeia
Scarlet Extremities
All Wretch No Vomit
Xtal 0.6
Clear Light Of....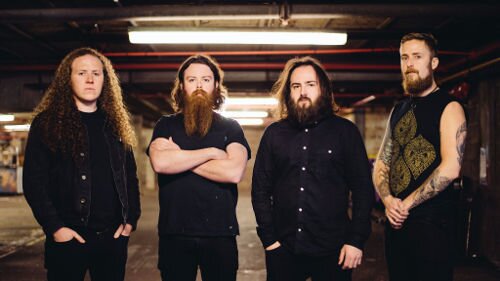 Current line-up
Jimbob Isaac: guitars, vocals
Joe Harvatt: guitars
Tom Short: bass
Simon Bonwick: drums
Join HARK on their official Facebook page.
View Hark