HIEROPHANT – Mass Grave – September 2, 2016
Posted on September 2, 2016
More information about Mass Grave
Italian death metal outfit HIEROPHANT have unleashed the first track from their forthcoming album 'Mass Grave' (out November 4th). The title track is exclusively streaming via the official media partners listed below.
Metal Obsession (AU)
Rockový magazín Spark (CZ)
metal.de (DE)
Rockzone Mag (ES)
Radio Metal (FR)
Rocking.gr (GR)
Lángoló Gitárok (HU)
Metal Wani (IN)
Metalitalia.com (IT)
Musick Magazine (PL)
Ultraje (PT)
Terrorizer (UK)
Lambgoat (US)
Regarding "Mass Grave", HIEROPHANT comment: "This song expresses the path we took in the best way. It represents a new chapter for the band since we have had changes in our line-up. The world is falling apart day by day and we are all part of this enormous and disgusting mass grave."
The artwork of 'Mass Grave' has been created by the renowned Italian painter Paolo Girardi (INQUISITION, THE LION'S DAUGHTER) and can be viewed together with the now revealed track-list below.
Hymn of Perdition
Execution of Mankind
Forever Crucified
Mass Grave
Crematorium
In Decay
Sentenced to Death
The Great Hoax
Trauma
Eternal Void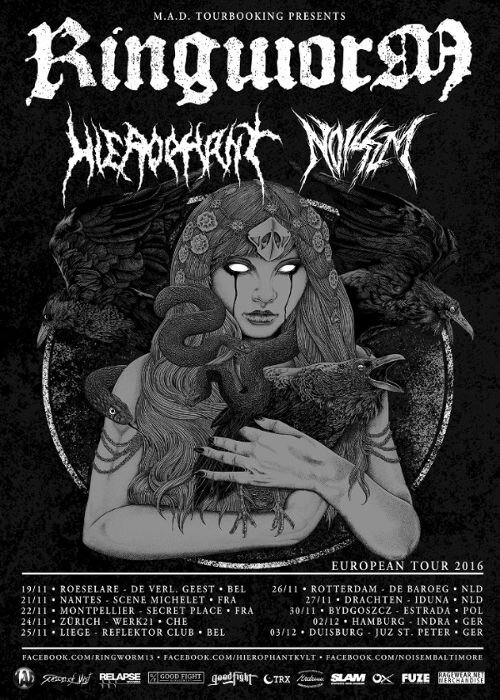 HIEROPHANT have previously announced a European tour in support of their new album alongside RINGWORM and NOISEM. All currently announced tour-dates are shown below.
19 Nov 16 Roeselare (BE) De verlichte Geest
21 Nov 16 Nantes (FR) Scene Michelet
22 Nov 16 Montpelier (FR) Secret Place
24 Nov 16 Zurich (CH) Werk21
25 Nov 16 Liege (BE) Reflektor Club
26 Nov 16 Rotterdam (NL) Baroeg
27 Nov 16 Drachten (NL) Iduna
30 Nov 16 Bydgoszcz (PL) Estrada
02 Dec 16 Hamburg (DE) Indra
03 Dec 16 Duisburg (DE) JUZ St. Peter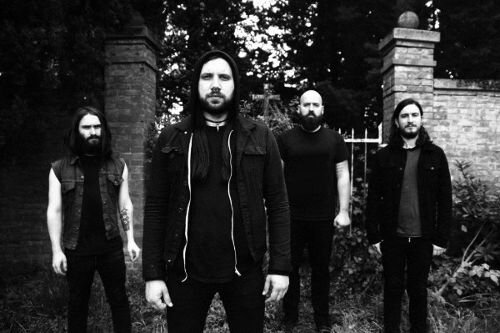 Line-up
Lorenzo: vocals, guitar
Ben: drums
Steve: guitar
Giacomo: bass, backing vocals
Join HIEROPHANT on their official Facebook page!
View Hierophant