HIEROPHANT – Mass Grave – November 6, 2017
Posted on November 6, 2017
More information about Mass Grave
HIEROPHANT have officially welcomed bass-player and vocalist, Fabio Carretti as the newest member of their band. A statement from the band can be found below.
The line-up change had become necessary, when former vocalist and bass-player Giacomo as well as guitarist Steve made the decision to discontinue their journey with the Italian death metal outfit after many years of pure and healthy militancy.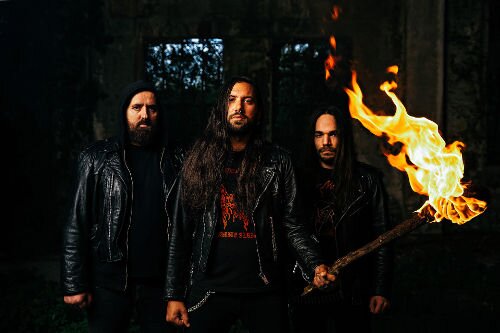 HIEROPHANT comment: "Fabio is definitely the right guy to play in our band, a good friend and a professional musician. From the beginning, we felt that he was the perfect fit. We are nothing but stoked about the choice we made and we can hardly wait to share the road and heavy riffs with him."
Fabio adds: "I just have to say that I am thrilled to have joined HIEROPHANT. I am literally amazed to start playing shows, bringing metal everywhere with the guys."
HIEROPHANT have previously announced their addition to the mighty Netherlands Deathfest III, which will take place on March 2-4 at the 013 in Tilburg alongside label mates 1349, ROTTEN SOUND, ESOTERIC, SHAPE OF DESPAIR, MERRIMACK, LENG TCH'E, and ALTARAGE.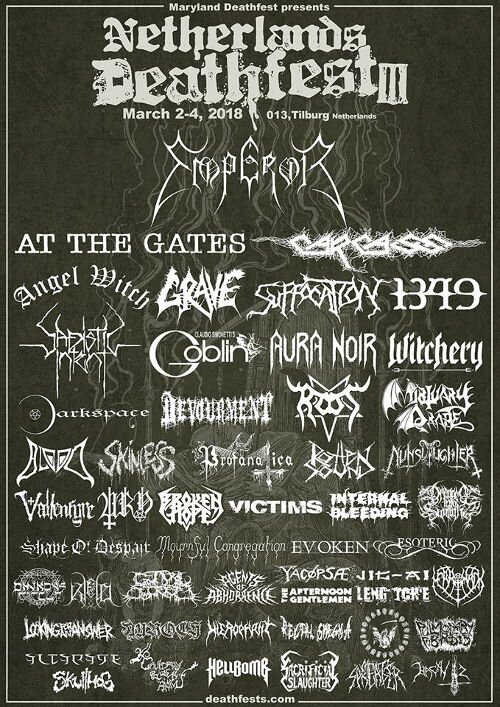 HIEROPHANT will be playing in support of their latest release 'Mass Grave'. Track-list and artwork can be found below.
Hymn of Perdition
Execution of Mankind
Forever Crucified
Mass Grave
Crematorium
In Decay
Sentenced to Death
The Great Hoax
Trauma
Eternal Void
'Mass Grave' can be ordered in various formats from the Season of Mist shop
Join HIEROPHANT on their official Facebook page!
View Hierophant