HIEROPHANT – Mass Grave – December 4, 2017
Posted on December 4, 2017
More information about Mass Grave
HIEROPHANT have announced new European shows in support of their latest release, 'Mass Grave' together with BROKEN HOPE for March 2018. The Italian death fanatics are also confirmed for two more dates in Italy and the Netherlands Deathfest 2018. Please see below for a list containing all currently scheduled concerts.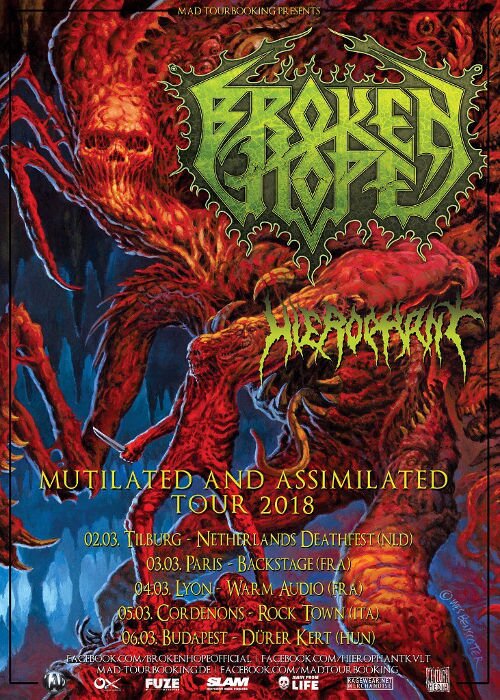 HIEROPHANT Shows
15 Dec 17 Ravenna (IT) Bronson
10 Jan 18 Bologna (IT) Alchemica Club (+Septicflesh +Inquisition)
02 Mar 18 Tilburg (NL) 013 (Netherland Deathfest 2018)
HIEROPHANT + BROKEN HOPE
03 Mar 18 Paris (FR) Backstage
04 Mar 18 Lyon (FR) Warm Audio
05 Mar 18 Cordenons (IT) Rock Town
06 Mar 18 Budapest (HU) Dürer Kert
HIEROPHANT are touring in support of their current album 'Mass Grave'. The artwork was created by the renowned Italian painter Paolo Girardi (INQUISITION) and can be viewed below.
Hymn of Perdition
Execution of Mankind
Forever Crucified
Mass Grave
Crematorium
In Decay
Sentenced to Death
The Great Hoax
Trauma
Eternal Void
'Mass Grave' can still be ordered in various formats from the Season of Mist shop
Join HIEROPHANT on their official Facebook page!
View Hierophant