HIEROPHANT – Mass Grave – December 22, 2017
Posted on December 22, 2017
More information about Mass Grave
HIEROPHANT have announced new European shows in addition to their recently published BROKEN HOPE mini-tour in March 2018. The Italian death fanatics will be touring in support of their latest release 'Mass Grave'. Please see below for a list of all currently scheduled concerts.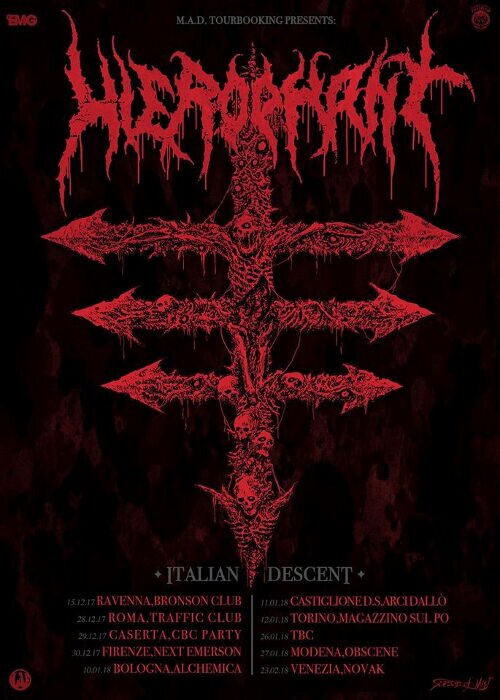 HIEROPHANT "Italian Descent"
28 Dec 17 Roma (IT) Traffic Club
29 Dec 17 Caserta (IT) CBC Party VI
30 Dec 17 Firenze (IT) CSA nEXt Emerson
10 Jan 18 Bologna (IT) Alchemica Club (+Septicflesh +Inquisition)
11 Jan 18 Castiglione delle Stiviere (IT) Arci Dallò
12 Jan 18 Torino (IT) Magazzino sul Po
27 Jan 18 Modena (IT) Obscene
23 Feb 18 Venezia (IT) Novak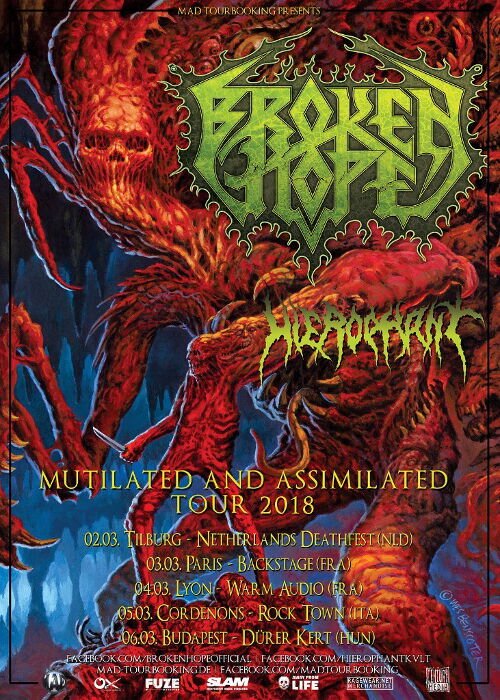 HIEROPHANT + BROKEN HOPE
03 Mar 18 Paris (FR) Gibus Club
04 Mar 18 Lyon (FR) Warm Audio
05 Mar 18 Cordenons (IT) Rock Town
06 Mar 18 Budapest (HU) Dürer Kert
HIEROPHANT Festivals
02 Mar 18 Tilburg (NL) 013 (Netherland Deathfest 2018)
10 Mar 18 Wroclaw (IT) Into the Abyss Festival
27 Mar 18 Longeau-Percey (FR) Outch Fest
'Mass Grave' can still be ordered in various formats from the Season of Mist shop!
Join HIEROPHANT on their official Facebook page!
View Hierophant