MISERY INDEX – Rituals of Power – July 9, 2019
Posted on July 9, 2019
More information about Rituals of Power
MISERY INDEX have premiered a brand new video for the track 'Hammering the Nails' which is taken from the death metal extremists' latest album 'Rituals of Power'. The video is now streaming via Zero Tolerance at the link below!
Find the video HERE.
MISERY INDEX comment on the video: "We in the Misery Index camp are pleased to present to you our video presentation for "Hammering the Nails" as we, once again, descend upon European soil. The song encapsulates the ferocity of our live performance. We are looking forward to seeing all you fans and friends out at these festivals and shows! Let's Grind!"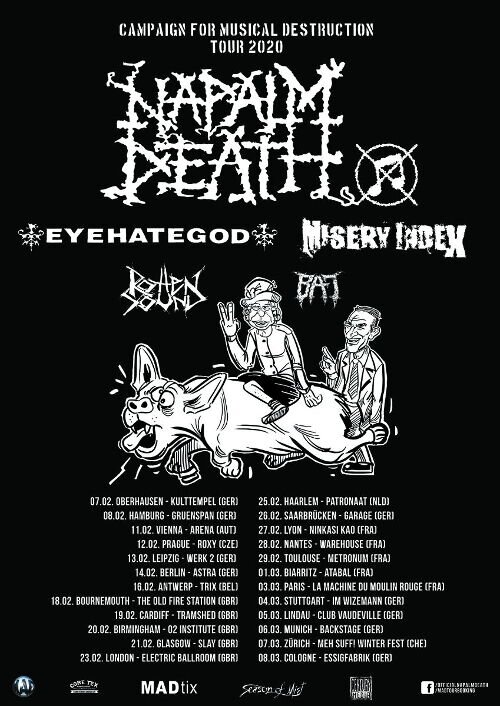 MISERY INDEX live
09 Jul 19 Hannover (DE) LUX
10 Jul 19 München (DE) Backstage (+Napalm Death)
11 Jul 19 Budweis (CZ) MC Fabrika
12 Jul 19 Torgau (DE) In Flammen
MISERY INDEX are touring in support of their new album 'Rituals of Power', which is still available in the Season of Mist shop.
Join MISERY INDEX on their official Facebook page.
View Misery Index