NOTHNEGAL UPDATE
Posted on June 1, 2011
Maldives' NOTHNEGAL is currently hard at work on their Season of Mist debut and issued the following statement:
"We regret to inform that the release our debut album which was originally intended to come out this spring has been delayed. This was mostly due to some unforeseen problems and changes in the band's line-up.
"Fufu, who have been doing the backing vocals and handling the guitars until now, has taken over the vocal duties as Avo decided to leave the band after our last European tour.
"We have finished recording eight songs for our upcoming album, which will sound a lot heavier and thrashier than our previous release. Most of the instrument tracks have been laid down at our home studio and the vocals were recorded at OneManArmy Studios in Finland. The songs are currently being mixed in Canada by Greg Reely (Machine Head, Fear Factory, Devin Townsend) who will also take care of the mastering. More details on the album and our touring plans to follow soon!"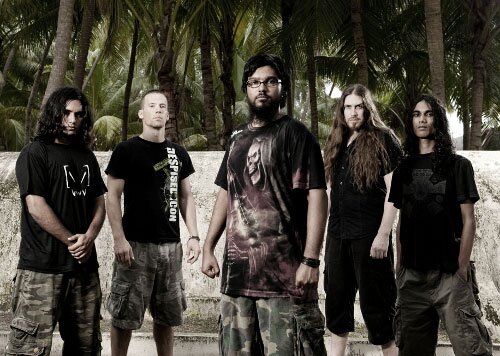 View Nothnegal