NOTHNEGAL – Decadence – October 25, 2011
Posted on October 25, 2011
More information about Decadence
NOTHNEGAL's debut album is finally in sight! The Maldivian band named their upcoming full-length "Decadence".
"'Decadence' is NOTHNEGAL's first official studio release and the first release featuring the current line-up, with Fufu handling both the guitar and vocal duties, Marco on keyboards and Kevin on drums", guitarist Hilarl comments.
"The writing process of 'Decadence' began in summer 2010 and has been quite a challenge for us as we have taken time to do a lot of experimentation on the sound shifting more towards thrash and progressive metal with industrial elements making it entirely different from the sound we had on our 2009 4 track demo, 'Antidote of Realism'.
"With a completely new and original sound and attitude we feel like we starting again from scratch as we believe NOTHNEGAL have finally discovered its sound with 'Decadence'."
"Decadence" was mixed by Greg Reely (FEAR FACTORY, MACHINE HEAD, DEVIN TOWNSEND) and Ahti Kortelainen (SENTENCED, SONATA ARCTICA), and has been scheduled for a January 20th (January 24th in the US) 2012 release.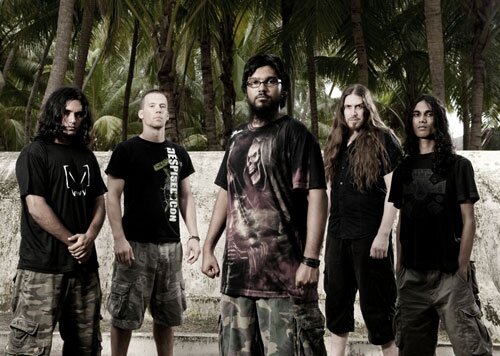 View Nothnegal