REPLACIRE – Do Not Deviate – February 20, 2018
Posted on February 20, 2018
More information about Do Not Deviate
Boston's REPLACIRE have announced a Northeast run of dates with New Jersey's COGNITIVE in support of their latest release 'Do Not Deviate'. A full list of confirmed shows can be found below.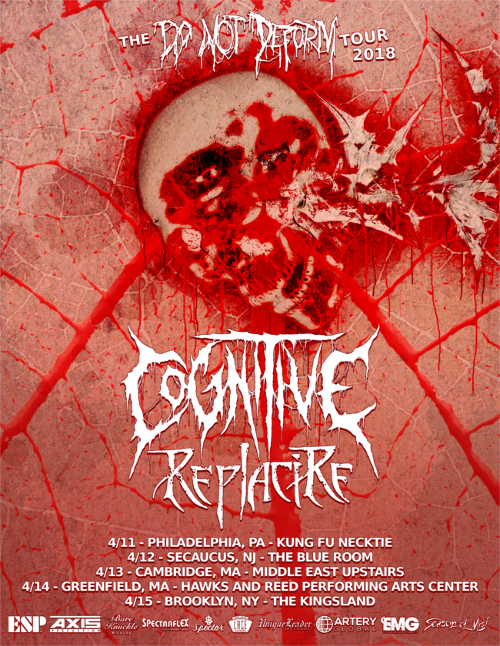 REPLACIRE + COGNITIVE
11 Apr 18 Philadelphia, PA (US) Kung Fu Necktie
12 Apr 18 Secaucus, NJ (US) The Blue Room
13 Apr 18 Cambridge, MA (US) Middle East Upstairs
14 Apr 18 Greenfield, MA (US) Hawks and Reed Performing Arts Center
15 Apr 18 Brooklyn, NY (US) The Kingsland
REPLACIRE will be touring support of 'Do Not Deviate'. Artwork and track-list can be found below.
Horsestance
Act, Reenact
Built Upon the Grave of He Who Bends
Any Promise
Cold Repeater
Reprise
Moonbred Chains
Do Not Deviate
Spider Song
Traveling Through Abyss
Enough for One
'Do Not Deviate' can still be ordered in various formats from the Season of Mist shop!
Join REPLACIRE on their official Facebook page!
View Replacire