REPLACIRE – Do Not Deviate – May 15, 2018
Posted on May 15, 2018
More information about Do Not Deviate
REPLACIRE have announced James Dorton (BLACK CROWN INIATE) as their new full-time vocalist. Read the band statement below.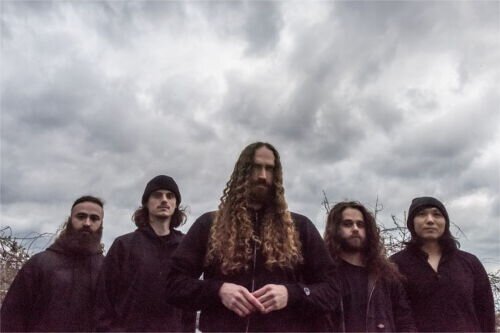 Regarding the new lineup, the band comments, "After getting to know James over the last several tours, we are confident that his vocal talents and personality are a perfect fit for this band. We look forward to hitting the road with him in the near future, and to hearing what he can do on the next album!" REPLACIRE now features the following band members: Eric Alper (guitar), Joey Ferretti (drums), James Dorton (vocals), Zak Baskin (bass), Poh Hock (lead guitar).
REPLACIRE have released 'Do Not Deviate' on March 17, 2017. Artwork and the track-list of the album can be viewed below.
Horsestance
Act, Reenact
Built Upon the Grave of He Who Bends
Any Promise
Cold Repeater
Reprise
Moonbred Chains
Do Not Deviate
Spider Song
Traveling Through Abyss
Enough for One
'Do Not Deviate' can still be ordered in various formats from the Season of Mist
Join REPLACIRE on their official Facebook page!
View Replacire