SHAPE OF DESPAIR – Monotony Fields – May 22, 2015
Posted on May 22, 2015
More information about Monotony Fields
SHAPE OF DESPAIR are currently premiering a brand new song taken from their forthcoming full-length 'Monotony Fields', which has been scheduled for release on June 15th (one day later in North America). The beautiful funeral doom gem "The Distant Dream of Life" is exclusively streaming via the official media partners below:
Rock Hard (DE)
Kaaoszine (FI)
La Grosse Radio (FR)
Metalpaths (GR)
Kronos Mortus (HU)
Metal Wani (IN)
Eternal Terror (NO)
Against Magazine (PT)
Metal Underground (US)
"Originally this song was intended to serve as an intro to 'Monotony Fields'", the band comments. "Even though the start quite resembles something that our mates from RAPTURE could have put out, we felt it necessary to end this in a proper SHAPE OF DESPAIR way and slowed the pace down, while injecting a dose of hopelessness. To bring out a slightly different side of 'Monotony Fields', we present to you the shortest and possibly catchiest track of our new album."
'Monotony Fields' is available for pre-order via the Season of Mist shop. Artwork and tracklist can be viewed below.
Reaching The Innermost
Monotony Fields
Descending Inner Night
The Distant Dream Of Life
Withdrawn
In Longing
The Blank Journey
Written In My Scars
SHAPE OF DESPAIR have already been confirmed for three festival dates this summer. More shows will be announced soon.
19 Jun 15 Clisson (FR) Hellfest Open Air
21 Aug 15 Alba Iulia Fortress (RO) Dark Bombastic Evening (exact date TBA)
31 Oct 15 Rotterdam (NL) Baroeg (Dutch Doom Days XIV)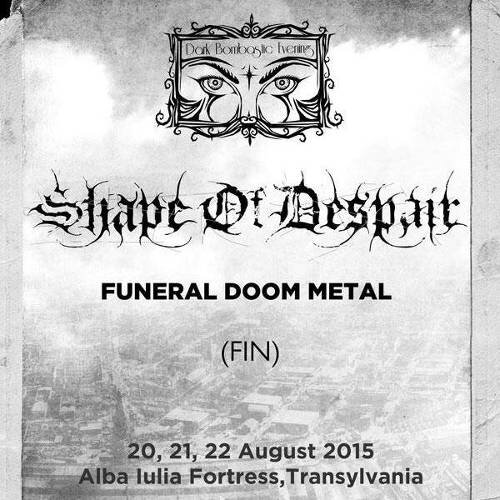 SHAPE OF DESPAIR's current line-up is as follows:
Henri Koivula: vocals
Natalie Koskinen: vocals
Jarno Salomaa: guitars, keyboard
Tomi Ullgren: guitars
Sami Uusitalo: bass
Samu Ruotsalainen: drums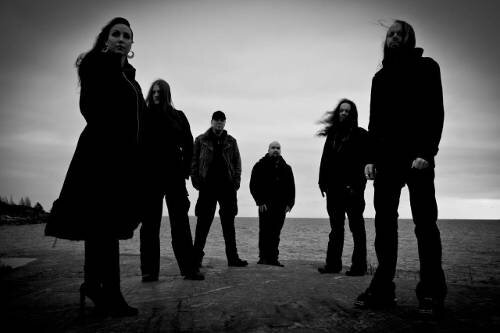 View Shape of Despair