SHAPE OF DESPAIR – Alone In The Mist – April 24, 2019
Posted on April 24, 2019
More information about Alone In The Mist
Finnish funeral doom pioneers SHAPE OF DESPAIR will be performing a small handful of dates in the U.S. next month. The band will be performing two headlining Northeast Coast dates with ISLA before they head out west to be a part of Eternal Warfare Fest. Find all tour dates below.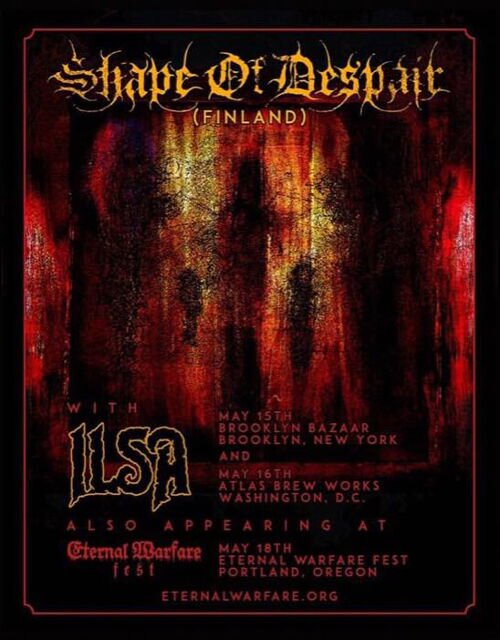 SHAPE OF DESPAIR U.S. Dates
05/15: Brooklyn, NY @ Brooklyn Bazaar*
05/16: Washington, DC @ Atlas Brew Works*
05/18: Portland, OR @ Eternal Warfare Fest
*with ISLA
SHAPE OF DESPAIR have previously released 'Alone in the Mist' which is still available in the Season of Mist shop.
Join SHAPE OF DESPAIR on their official Facebook page.
View Shape of Despair