TERRORIZER – Hordes of Zombies – March 13, 2012
Posted on March 13, 2012
More information about Hordes of Zombies
Grindcore gods TERRORIZER just premiered their new video "Hordes of Zombies" on Metal Injection. The video, the band's first, was shot and filmed entirely by the band in Los Angeles and includes some of the first footage of legendary drummer Pete Sandoval after his widely publicised back surgery.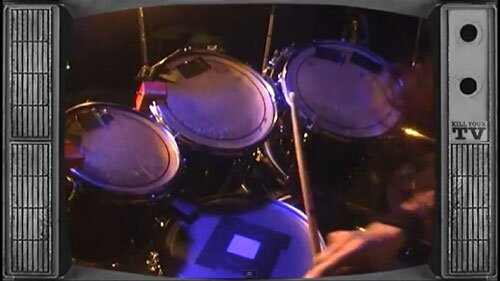 Intro
Hordes of Zombies
Ignorance and Apathy
Subterfuge
Evolving Era
Radiation Syndrome
Flesh to Dust
Generation Chaos
Broken Mirrors
Prospect of Oblivion
Malevolent Ghosts
Forward to Annihilation
State of Mind
A Dying Breed
"Hordes of Zombies" is available on CD Digipak, gatefold LP and as merchandise (t-shirt and hoodie) on Season of Mist's e-shop.
View Terrorizer