DER WEG EINER FREIHEIT – Live in Berlin – July 23, 2019
Posted on July 23, 2019
More information about Live in Berlin
DER WEG EINER FREIHEIT drummer Tobias Schuler has shared a new drum cam video for the song "Neubeginn", via TAMA Germany. The video can be found at the link below.
The video was recorded last April in Stuttgart (DE), during the band's anniversary tour. The track is taken from the self titled debut record, released in 2010.
Watch the new drum cam video for "Neubeginn" via the channel of TAMA Germany HERE.
DER WEG EINER FREIHEIT have previously announced a European tour in September with DOWNFALL OF GAIA. A full list of tour dates can be found below.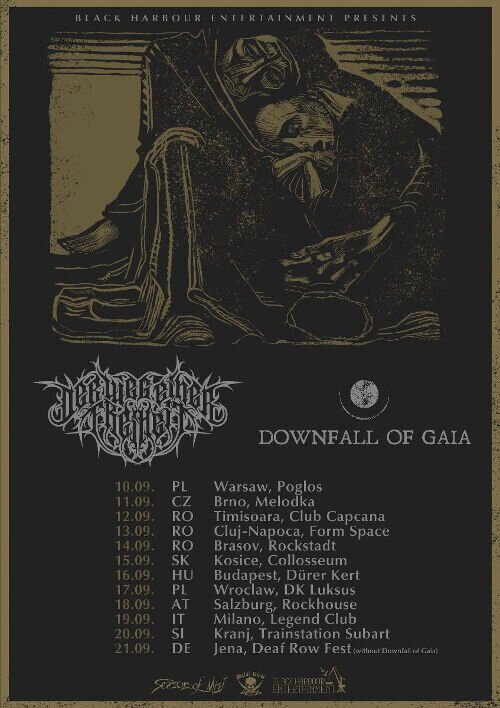 DER WEG EINER FREIHEIT
with DOWNFALL OF GAIA *
10 Sep 19 Warsaw (PL) Poglos *
11 Sep 19 Brno (CZ) Melodka *
12 Sep 19 Timisoara (RO) Club Capcana *
13 Sep 19 Cluj-Napoc (RO) Form Space *
14 Sep 19 Brasov (RO) Rockstadt *
15 Sep 19 Kosice (SK) Collosseum *
16 Sep 19 Budapest (HU) Dürer Kert *
17 Sep 19 Wroclaw (PL) Luksus *
18 Sep 19 Salzburg (AT) Rockhouse *
19 Sep 19 Milano (IT) Legend Club *
20 Sep 19 Kranj (SL) Trainstation Subart *
21 Sep 19 Jena (DE) Deaf Row Fest
14 Dec 19 Manchester (UK) Rebellion (UK exclusive)
Join DER WEG EINER FREIHEIT on their official Facebook page.
Find all DER WEG EINER FREIHEIT merchandise in the Season of Mist shop.
View Der Weg einer Freiheit