DISPERSE – Unortheta – November 15, 2018
Posted on November 15, 2018
More information about Unortheta
Progressive metal band DISPERSE are about to begin their previously announced Polish tour with DISTORTED HARMONY. The tour started in Łódź, on November 14 and will end exactly 10 days later in Wroclaw. The full list of tour dates can be found below.
DISPERSE will be touring in support of their latest, highly acclaimed releases 'Foreword', released via Season of Mist in February 2017.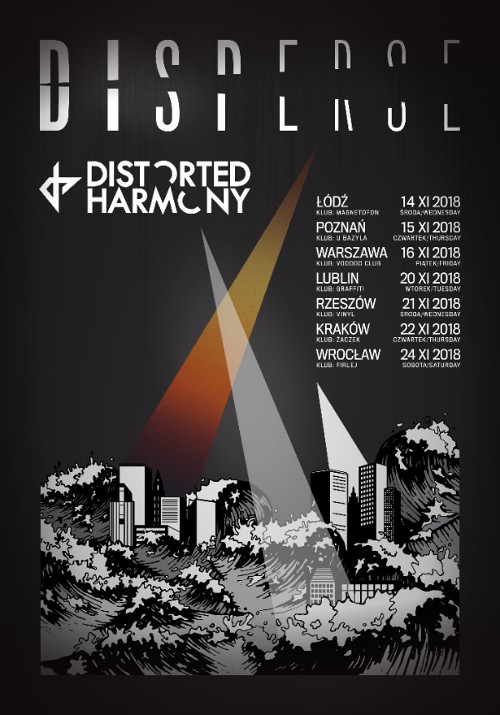 DISPERSE with DISTORTED HARMONY
14 Nov 18 Lodz (PL) Magnetofon
15 Nov 18 PoznaN (PL) U Bazyla
16 Nov 18 Warszawa (PL) Voodoo Club
20 Nov 18 Lublin (PL) Graffiti
21 Nov 18 Rzeszów (PL) Vinyl
22 Nov 18 Kraków (PL) Zaczek
24 Nov 18 Wroclaw (PL) Firlej
The band comments: "It's good to be back in Poland. We will revisit 'Foreword', 'Living Mirrors' and 'Journey Through the Hidden Gardens', sharing the stage with our special guests from Israel – DISTORTED HARMONY, who are promoting their new album 'A Way Out'. We've been working hard to take our live performance production to the next level – that's why this tour is special to us and we really hope it will be something our fans haven't expected."
'Foreword' is still available in the Season of Mist shop.
Join DISPERSE on their official Facebook page.
View Disperse