HIEROPHANT – Mass Grave – January 25, 2017
Posted on January 25, 2017
More information about Mass Grave
HIEROPHANT kicked off their first live dates this year at the Circolo Supernova in Tuoro sul Trasimeno, Italy in support of their latest release 'Mass Grave'.
The Italians will rampage throughout their home country on this leg with the exception of a show in Fribourg, Switzerland at the Nouveau Monde on the 12th of February.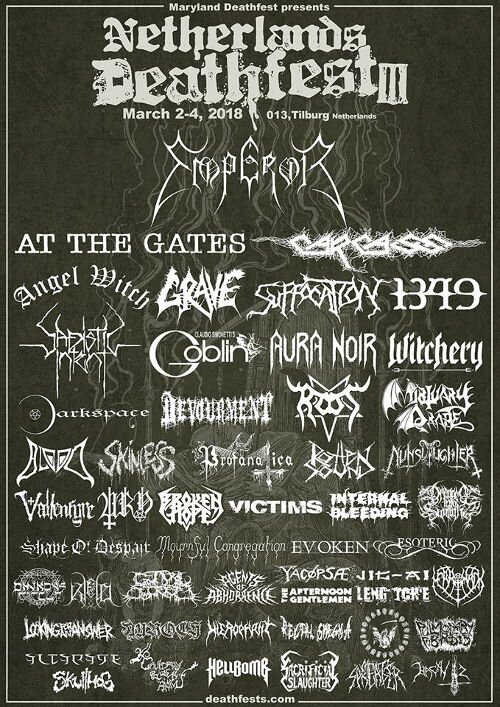 HIEROPHANT commented: "We are very stoked to hit the road again. We are starting with a run of Italian shows and another in the UK will follow right after that. We can be nothing but grateful for all the support we got lately. Mark your date in the calendar and see you in the grave!"
HIEROPHANT Italy & Switzerland
03 Feb 17 Bologna (IT) Freakout Club
10 Feb 17 Crema (IT) Paniere Il Circolo
11 Feb 17 Calenzano (IT) Cycle Club
12 Feb 17 Fribourg (CH) Nouveau Monde
17 Feb 17 Santeramo in Colle (IT) Mocambo
18 Feb 17 Squinzano (IT) Istanbul Café
19 Feb 17 Pescara (IT) Scumm
HIEROPHANT UK & Netherlands
16 Mar 17 Dordrecht (NL) Bibelot
17 Mar 17 London (UK) The Lounge 666
18 Mar 17 Leeds (UK) Temple of Boom
19 Mar 17 Bristol (UK) The Stag and Hounds
20 Mar 17 Hull (UK) Gorilla Studio
21 Mar 17 Canterbury (UK) The Westcoast Bar
HIEROPHANT will be touring in support of their current album 'Mass Grave', which was released on November 4th 2016.
Hymn of Perdition
Execution of Mankind
Forever Crucified
Mass Grave
Crematorium
In Decay
Sentenced to Death
The Great Hoax
Trauma
Eternal Void
'Mass Grave', can still be ordered in various formats from the Season of Mist shop.
Join HIEROPHANT on their official Facebook page!
View Hierophant