News update : HOODED MENACE – May 17, 2017
Posted on May 17, 2017
HOODED MENACE are currently busy with the recording of their next full-length. The Finnish death doom prodigies are revealing their progress in a statement, which is given below.
HOODED MENACE comment: "We are excited to announce that Jaime Gomez Arellano (SÓLSTAFIR, CATHEDRAL, GHOST) will be handling the mixing and mastering for our new album, which is targeted to come out on Season of Mist in 2018. Drum tracking begins this weekend at SF Sound Studio. We are stoked!"
Season of Mist have previously announced the signing of HOODED MENACE.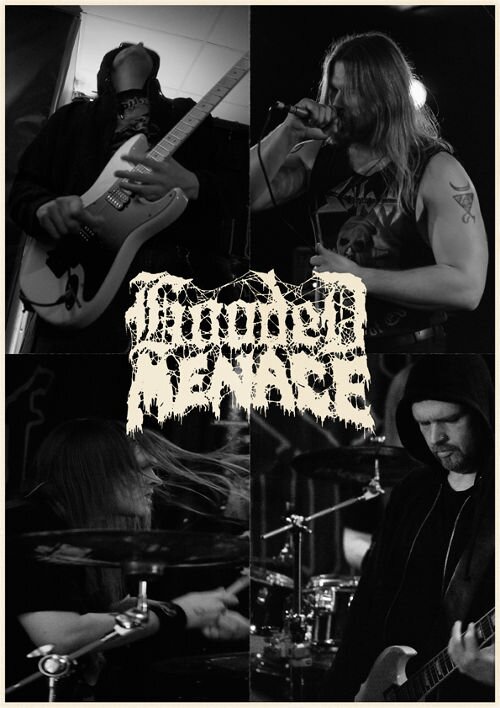 Regarding their signing, HOODED MENACE commented: "We are stoked to join the very diverse roster of Season of Mist. This is a rather logical step onward on our path. New possibilities under new circumstances. We have exciting plans for the next HOODED MENACE album and we are glad we have a strong, forward-thinking label backing us up."
Join HOODED MENACE on their official Facebook page!
View Hooded Menace