Genitorturers
Industrial Metal - United States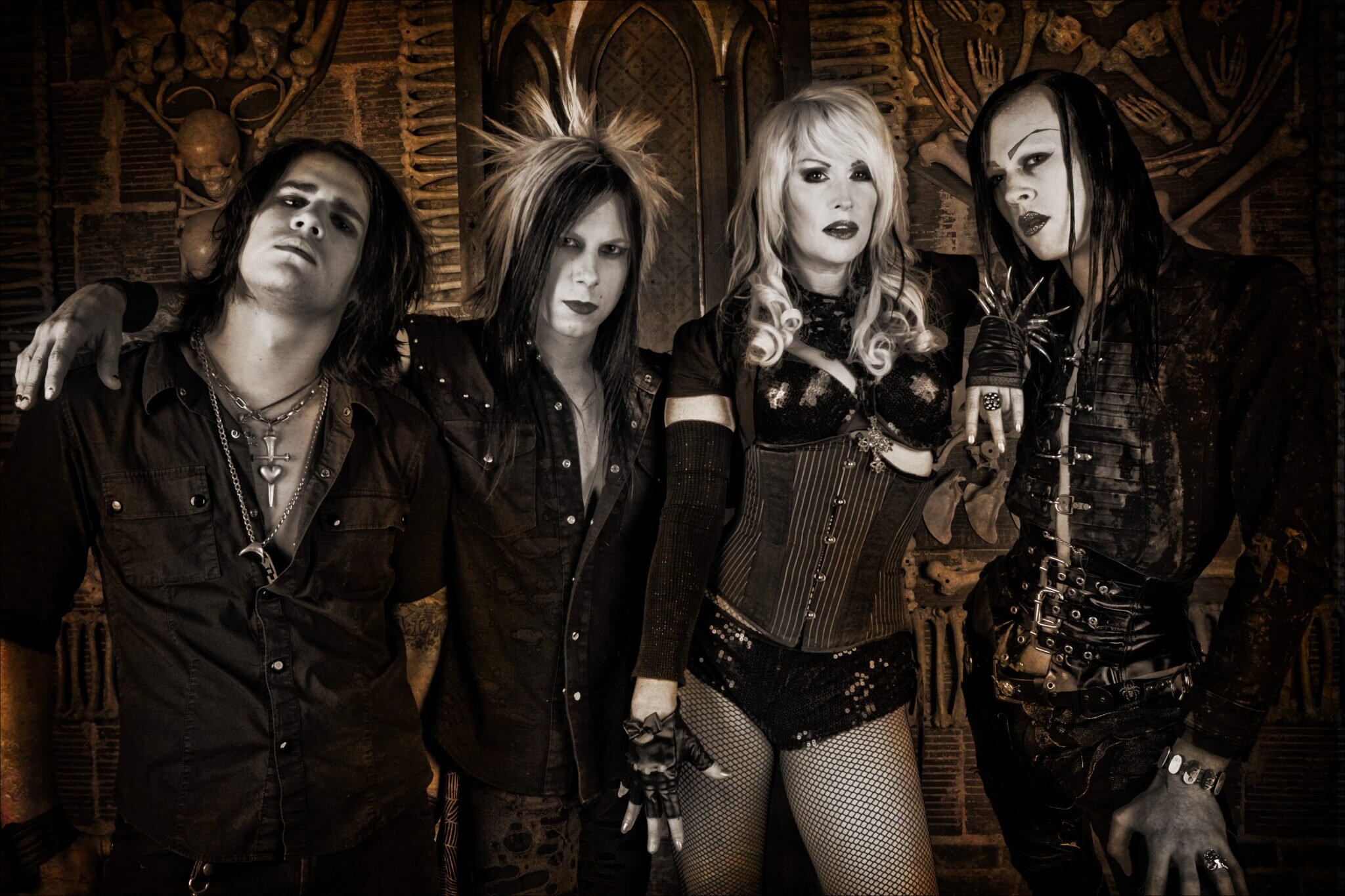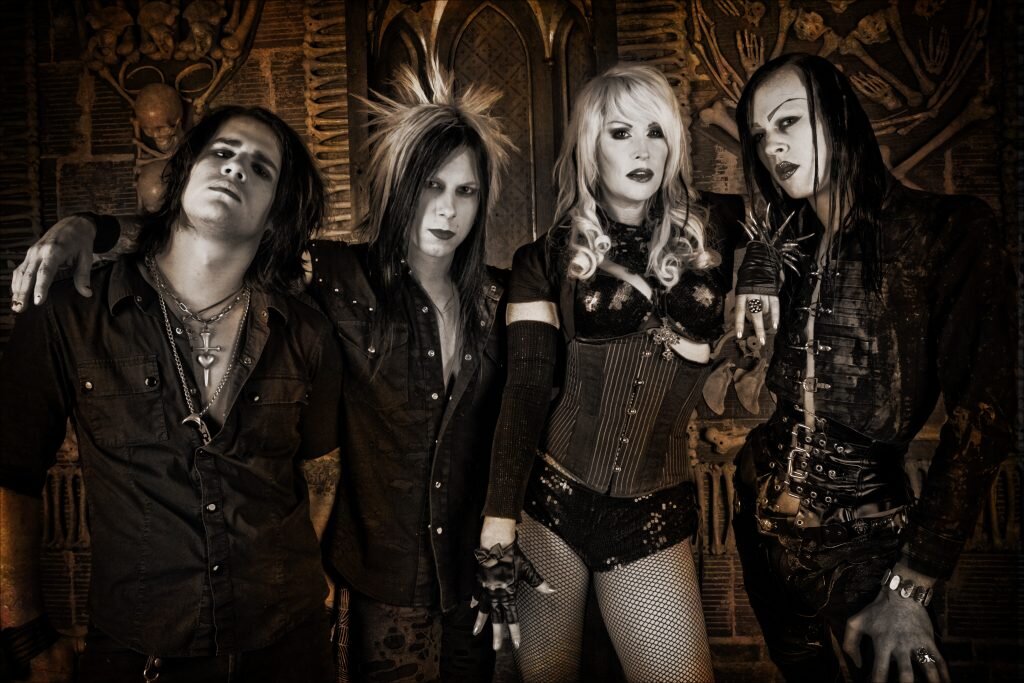 The world's sexiest Rock band is back! GENITORTURERS are unleashing their fourth studio full length "Blackheart Revolution" onto your good God-fearing, clean, pretty and safe neighbourhood straight out of a Disney fairy tale with clean cut lawns and scones for tea. Welcome to corruption and debauchery delivered by beautiful bondage queen Gen with sharp fingernails and sensuous raunchy vocals full of dirt and grit to make the devil blush.
With this whipping "Blackheart Revolution" the GENITORTURERS are taking their crossover blend of US Industrial Metal and Rock with pushing Electro and Hardcore Punk influences onto a new level. The sharp production with rhythmical pulses and nasty electronic surprises hones their sound to a cutting edge. "Blackheart Revolution" was co-produced by David "Evil D" Vincent (MORBID ANGEL) and Scott Humphrey (MÖTLEY CRÜE, ROB ZOMBIE, OZZY OSBOURNE), who turned the album into a rollercoaster ride of musical twists, sonic turns and reckless abandon. Just to give you an idea, think of MARILYN MANSON meeting WHITE ZOMBIE for a wild party.
The GENITORTURERS are the brainchild of lead singer Gen and were founded in Orlando, Florida during the year 1991. The headmistress gave birth to the concept of her musical outfit while in college studying pre-med. The GENITORTURERS cut their teeth, honing their music and live show initially in the early 90's Florida "Hardcore" music scene. What emerged would be a creation that would go beyond shaking up the house that "Mickey" built and extend to paving the way and breaking ground for performance based music artists thereafter worldwide.
In 1993 the band caught the ear of business legend Miles Copeland, who had discovered and created careers for acts like R.E.M., GOGO'S, THE BANGLES, CONCRETE BLOND and STING. He was drawn to the GENITORTURERS whose live shows were becoming infamous regionally and had them checked out thoroughly. Upon witnessing the power of the band's live show they were immediately offered a record deal and set out to unleash their debut "120 Days of Genitorture" unto an unsuspecting world. After the release of their first album, Gen's husband David "Evil D" Vincent, of MORBID ANGEL, fame joined the band.
By the time of their second album "Sin City" (1998) the GENITORTURERS had gained a massive and for some controversial reputation with their flamboyant BDSM shows lead by the stunning blonde Gen. Meanwhile the band had performed and attracted large crowds all around the globe. The GENITORTURERS also gained huge media coverage. By now this includes television features on VH1, Fox News, Hard Copy, HBO's Real Sex and Playboy TV's "SEXCETERA". Apart from about 5.000 pages of articles in music magazines around the globe, the Floridians also made the pages in Gene Simmons' (KISS) "Tongue" magazine and were granted 12 pages in notorious Hustler magazine – their only multi-page spread ever with a rock band.
A third album followed with "Machine Love" (2000) and has been featured in several movie scores as well as on game soundtracks. Lead singer Gen has even been the subject of a British release feature film "Preaching to the Perverted", which gives a fictional account exploring her life and exploits. Meanwhile GENITORTURERS' extensive touring in the U.S., Europe and Japan have garnered them a devoted fan base worldwide. A growing number of addicts travel to repeat shows calling themselves "Genheads" or fight tooth and nail when the band auctions off their annual "Evening of Torture" on the internet.
After taking a creative break, these agent provocateurs of the underground Hard Rock and Industrial Metal scenes finally return with their long awaited and strongest album so far. The latex defining and pop culture defying GENITORTURERS return with a mesmerizing blend of infectious riffs and riotous overtures that lay the sexually charged foundation for frontwoman Gen, the master of turbo-charged ceremonies and erotic rituals. As the GENITORTURER return to the road in 2010, it is time for you to join the "Blackheart Revolution"!
Line-up:
GEN : Vocals, Ringleader, Instigator of Official Debauchery
Evil 'D' David Vincent : Bass guitar, Upright bass
Bizz : Guitars
This band is no longer active on Season of Mist.
Available territory: Europe.