ARCHSPIRE – The Lucid Collective – July 18, 2016
Posted on July 18, 2016
More information about The Lucid Collective
ARCHSPIRE will enter the Flatline Audio studio in August with producer Dave Otero (CATTLE DECAPITATION, NIGHTBRINGER and more) to record their next full-length album. On further news, the technical death metal masters have announced a western US tour.
Working track titles for the new album include "Involuntary Doppelgänger", "Relentless Mutation", and "From Solitude to Infamy". The new record will be released in 2017 by Season of Mist.
The band comments: "The recording date for our third album is set! We are looking forward to tracking with Dave Otero at Flatline in Denver this August. We are all huge fans of his work, and we can't wait to see what sort of effect he'll have on the sound and feel of this album. We have been hard at work for the past 7 months writing for this album, and we're confident it'll be the best ARCHSPIRE album to date. Stay Tech!"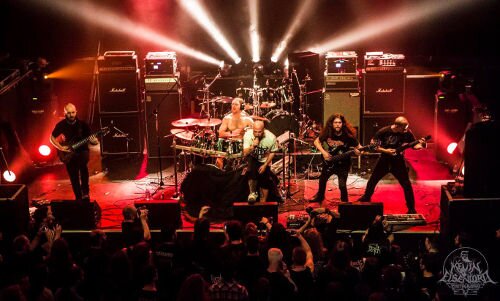 On further news, ARCHSPIRE have announced the 'Race to Denver' showcase tour, which will kick off the 14th of August in Seattle at El Corazon. The trek will pass San Francisco, Long Beach, Las Vegas, Salt Lake City before a final show on the 20th of August in Denver at the Trailside Saloon.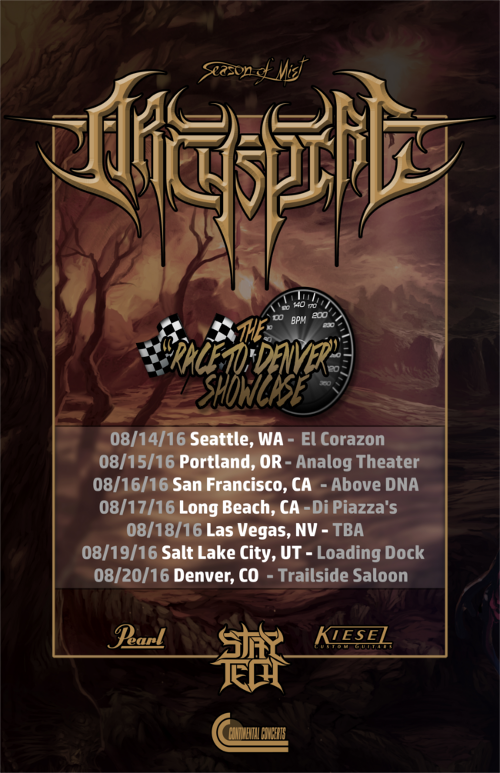 14 Aug 16 Seattle, WA (US) El Corazon
15 Aug 16 Portland, OR (US) Analog Theater
16 Aug 16 San Francisco, CA (US) Above DNA
17 Aug 16 Long Beach, CA (US) Di Piazza's
18 Aug 16 Las Vegas, NV (US) TBA
19 Aug 16 Salt Lake City, UT (US) Loading Dock
20 Aug 16 Denver, CO (US) Trailside Saloon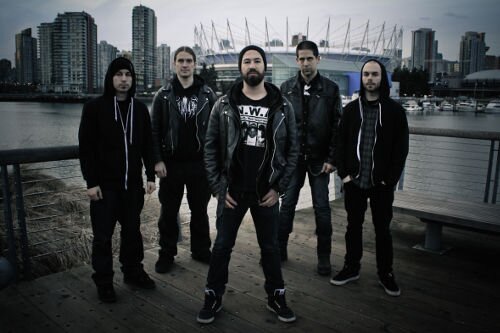 Line-up
Oliver Ray Aleron: vocals
Tobi Morelli: guitar
Spencer Prewett: drums
Dean Lamb: guitar
Jaron Evil: bass, vocals
Join Archspire on their official Facebook page.
View Archspire